Country:
Russian Federation
Topic:
7: Children and youth
Work Types:
Teaching / Work with children
Free places for Females:
2
Free places last update:
05 Mar 2020
International age:
18 - 99
Required Language:
English
Child friendly camp
Yes (Minimum age: 9)
Motivation letter:
This camp requires an additional motivation letter to explain in more detail why you would like to attend.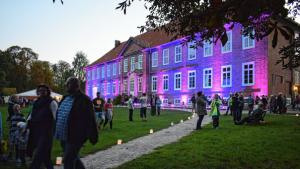 Description: Our partner – NGO "Language for success" the language school existing since 2007. They provide high-quality courses of foreign languages, organise different events about languages and intercultural communication. The camp will take place right in the city, the kids will stay in the office of the language school from 9.00 to 14.00, each working day. Foreign volunteers work together with Russian volunteers as counselors and organize cultural and educational activities for the participants (local school kids – aged 8-16).
Type of Work: 1. Making intercultural and educational workshops (about the volunteers' native countries, ecology, water resources, human rights, antiracism, etc);
Teaching foreign languages to the participants (in the form of playing games, singing songs or improve their language skills through discussions);
Organizing some sport activities, strategic games, shows and handycrafts. The work is done 5 hours a day, two days off per week, for the days off sightseeing excursions are planned.
Study Theme: Volunteers get knowledge and skills of organizing educational and intercultural activities for kids, teaching kids languages, will get the basic knowledge of the Russian language and the Russian culture. As the workcamp is located in Chuvashia – a small local ethnicity to the east from Moscow – the volunteers will get the chance to learn the culture of this local ethnicity, its' history and difference from the Russian Culture.
Accommodation: The volunteers will be hosted in host families or in a rented flat in Cheboksary. The food will be provided. No sleeping bags are needed.
Language: English, Russian
Requirements: The volunteers are expected to have some experience of working with kids and organizing activities, intercultural experience is very welcome. Motivation letter is required. Certificate of no criminal record is required.
Approximate Location: The camp is situated in the city of Cheboksary, volunteers can spend their free time in the city.
Notes: It's a child friendly camp. We can host a volunteer with a child of age from 6 to 16 years old. But there is a participation fee for the child - 200 euros.
Organization Description: "Sodrujestvo" is an organization for volunteers which was founded in 2003. The organization is located in Cheboksary, the capital of the Republic of Chuvashia and in Kazan, the capital of the Republic of Tatarstan in Russia. Chuvashia and Tatarstan are the small local ethnicities in the Volga region 600 km to the east from Moscow. Cheboksary is a provincial city, and although Chuvashia has a long and rich history, not so many foreigners come here. That's why there are not a lot of possibilities for youngsters to meet other cultures and have international friends. Sodrujestvo is trying to fill this gap. Every year volunteers from all over the world regardless of gender, culture, nationality or religion are invited to participate in the organized projects. What does Sodrujestvo? We make short and long-term cultural and social projects for the local community, for example: intercultural summer camps for kids in Chuvashia a weekly intercultural communication club in the local orphanages a weekly intercultural communication clubs for secondary school kids ecological projects in the Volga region Sodrujestvo is also a hosting organization for long term foreign volunteers The philosophy of Sodrujestvo Our projects are very practical, based on the philosophy of 'Deeds, not Words'. This way we try to make small but useful changes in our local community. The main goal of all our projects is that every participant can get new specific knowledge about some actual topics and improve skills which are important in life. We don't preach but try to break down prejudices and stereotypes by living and working together with people of different backgrounds. This way, the participants can experience a world of respect and understanding, in which conflicts are solved without violence. We promote volunteering, positive attitude and optimism. Our special attention goes also to environmental respect, which is a critical problem in the Volga region.