Anti-racist Festival in Milan - to not forget Abba
Topic:
1: Antiracism, antifascism, remembrance
Work Types:
Environment / Festival / Manual
Number of places still available:
0
Free places last update:
28 Aug 2018
International age:
18 - 99
Extra fee to be paid in the hosting country:
0.00
Required Language:
English
Spoken Language:
English, Italian, Spanish
Motivation letter:
This camp requires an additional motivation letter to explain in more detail why you would like to attend.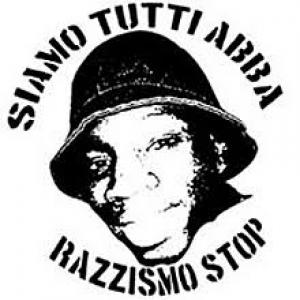 Description: Il comitato per non dimenticare Abba (Committee not to forget Abba) was born in 2008 following the murder of Abdoul Hassan Guibre, a young 19 year-old native of Burkina Faso, killed by two racists. The committee is run by Abba's family and friends, together with the young activists of Cantiere social center. Aims of the committee are: to spread the Abba's story and to spread practices against racism. For this reason he was dedicated an Italian school for migrants. Every year since his death, we organize a day of sports tournaments, music and sociability involving associations active in the area: the AbbaCup. This year we plan to organize a free Festival running from the 7th till the 15th of September.
Type of Work: Volunteers will have to imagine and create ecological islands to help Festival's users and the citizens to keep the park clean and reflect on the theme of environmental protection. Volunteers will be involved in cleaning the Festival area. They will help at the info-point, in the refreshment and in the stage area, supporting local volunteers. Volunteers will not be asked to exceed 6 hours a day, but if they wish they can continue to help. The volunteers will help in the promotion of the Festival through the dissemination of the story of Abba and of all the victims of racism.
Study Theme: Activities aiming to better understand what are the causes and consequences of racism will be organized. We will also reflect - through several non-formal education activities - on privileges, social marginality and prejudices. We will do research on the victims of racism in order to create an exhibition that will remember their stories. Together with other associations active against racism and xenophobia, some artists and refugees involved in the fight against discrimination, we will experiment different solidarity practices and imagine new ones all together.
Accommodation: Volunteers will be hosted in the Mutual Aid Space (SMS), born to subtract 4 buildings abandoned for decades from speculation, bringing them back to life. SMS is a HOME for many families, but also a swarm of PROJECTS willing to face the crisis and precariousness through MUTUAL RESCUE practices. Volunteers will stay in an apartment having 3 bedrooms, a bathroom with shower and hot water, a fully equipped kitchen. Mixed-gender rooms will be provided (unless required in advance). Meals will be cooked together and eaten with the locals. WI-FI available in the courtyard and in common areas.
Language: The spoken languages of the workcamp are: Arabic, English, Italian, Spanish.
Requirements: No special skills nor physical strength are needed to participate. We hope that all volunteers want to experiment and commit themselves at the top; a motivation letter is required. The project can be particularly interesting for those who are already active in the field of anti-racism, but also for volunteers who want to meet many different peoples and live the realization of a festival.
Approximate Location: Milan is located in northern Italy and is the second largest city in the country. The nearest terminal is Milan Linate Airport (LIN), the second largest international airport in Milan, but it is also possible to fly to Milan Malpensa (MXP) and Bergamo Orio al Serio (BGY). The airports are well connected to the city by bus and rail. The nearest metro stop top the workcamp site is "Lotto" on the red or purple line.