CANCELLED due to corona_WEMEL CAMP; Animation for Children with autism & adhd
Land:
Belgium - Flemish speaking
Onderwerp:
7: Kinderen en jeugd
Type activiteiten;
Werken met mensen met een beperking / Werken met kinderen / Sociale thema's
Laatste update van het aantal vrije plaatsen:
20 jun 2020
Internationale minimum leeftijd
18 - 99
Nationale minimum leeftijd
16 - 99
Vereiste taalkennis:
Engels
Gesproken taal / talen:
Nederlands, Engels
Motivatie brief:
Voor dit project is een motivatie brief vereist (Waarom kies je voor dit thema & project? Ervaring thema? Wat kan je als vrijwilliger bijdragen?)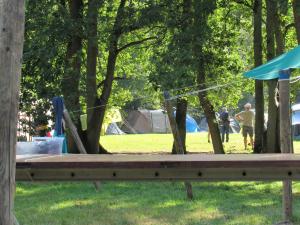 Beschrijving: WEMELvzw (ngo) organizes a summer camp in tents for children with ADHD and autism. We started doing this because of the lack of camps for this specific group. Most of these kids have difficulty fitting in a general group/general camp. That's why a specific approach is necessary. Wemel has developed this very specific approach through a lot of experience and contact with experts. The children are between 8 and 15 years old, divided in three groups. International volunteers will support a group of local volunteers to give the children a wonderful experience!
Type activiteiten; When the children arrive all volunteers will be assigned to one of the three groups. In their group the volunteers participate in the activities, together with the local volunteers. The goal is to entertain and be available for the children, but also to create a warm and well-structured atmosphere. Volunteers can also prepare or organise their own activities. Volunteers will also take part in building up and breaking down the camp site and helping in the kitchen. In the evening volunteers can enjoy a camp fire! Work with the children can be quite challenging. Work hours are bound to the time the kids are awake, so free time is limited. This will be compensated with more free time before and after the camp.
Thema: Orientation in AD(H)D and Autism and the 'Wemel'-approach. To learn the specific method of treating the target group of Wemel which is based on respect for the characteristics of each individual. Without punishments, stigmatizing, but lots of encouragement. Solving conflict by talking etc... this will be a unique experience to learn from the centre.
Accomodatie: Basic accommodation in tents. Tents will be provided, but if volunteers want, they can bring their own. The campsite is located in the forest. Toilets and showers are available. The kitchen is in a tent. Volunteers are required to bring a warm sleeping bag and a mattress.
Taal: the co-animators all speak English. for communication with the children an interesting mixture of English, dutch and non-verbal communication will be used.
Vereisten; Lots of respect, smiles and motivation. Flexibility and hard working with kids with disabilities. We hope the international volunteers become a part of the Wemel-team and as such support the Wemel-approach, which will be explained in the beginning.
Locatie: De Hoge Rielen
Opmerkingen: Applicants will be asked to have a skype-meeting with a contact-person of Wemel/VIA to check the motivation to volunteer in this project.
Beschrijving van de organisatie: VIA is a pluralistic non-profit organisation. Its core business is intercultural exchange through voluntary work.VIA organises short term exchanges in voluntary projects in more than 100 countries around the world. All programs are open to all. VIA is the Flemish branch of Service Civil International.