Detalls del camp de treball
Topic:
10: Environment protection
Work Types:
Agriculture / Environment / Manual
Free places for Females:
5
Free places last update:
23 jul 2020
International age:
18 - 30
Required Language:
Anglès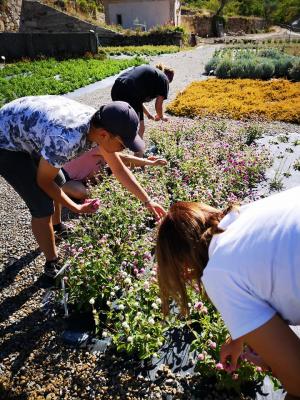 Description: The valorization of one of our main productions, the Elder, focusing mainly on its flower and berry, with the increasing discovery of its value, mainly health properties, allied to our mission, intends to develop the potential of the region that was once little considered
Type of Work: Our main concern is environmentally friendly tasks, always elevating the region, using Elder's products and the people of the land as well as the advances in what concerns people's quality of life. We aim at value-added Elder products, aligned with current market trends, innovative activities to turn people's eyes, mainly young ones, to the land and its potential. This camp provides volunteers with a cultural enrichment and vast leisure activities, like social interaction with the habitants of s. Joao Tarouca, and practical experience, mainly the recognition, cultivation, maintenance, harvesting, drying and use of medicinal and aromatic herbs, such as the Elder plant, its flower and berry.
Accommodation: Basic housing with electricity, hot water, shower, WC/toilet, kitchen and bedroom (equipped with bunk beds). Lodgment can be in the bedroom or in a specific place around the building. Meals will be prepared by all the volunteers, taking turns. Breakfast, lunch and dinner will be provided
Requirements: Volunteers have to participate in activities concerning the functioning of the Camp, meet schedules, follow the guidance of tutors, assist in cleaning of spaces used, participate in the planned activities, meet colleagues, meet the overnight hours, participate in leisure activities, and respect silence during the resting hours.
Approximate Location: Vila Pouca de Salzedas, Tarouca