Datos del campo de trabajo
Encounter with Animals and Sustainable Agriculture (Alfter)
Temática:
10: Environment protection
Work Types:
Agricultura / Mediambiente / Trabajo con animales
Número de voluntarios:
12
Number of places still available:
1
Free places last update:
12 Jun 2018
Edad proyectos internacionales
18 - 99
Edad para proyectos nacionales
16 - 99
Idioma solicitado a los voluntarios
Inglés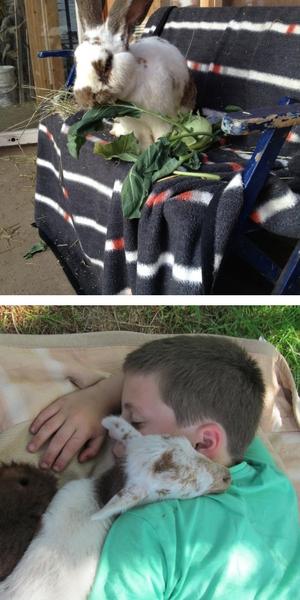 Descripción: Around the year, school classes, children's groups and families come to the 'Stallgespräch', an -encounter and educational project – set on a farm with animals, garden and fields to work there. By feeding the animals and observing them, knowledge and skills in dealing with different species of animals are learned. In doing so, the visitors should develop respect towards these living beings. The animals of the project are carefully accustomed to the encounter with the people and deployed within their possibilities and abilities. The project also offers the visitors the opportunity to plant, harvest and cook their own food and thus contributes to raise awar-ness of sustainable agrarian- and food culture as well as the appreciation of healthy food.
Tipo de trabajo Caring of the animals; disassembly and arrangement of a trailer for the visitors; improving the accessibility of the farm,construction of a horse paddock and an animal shelter; renewal of the fences; help with organic farming (such as weeding, digging); the work is varied and there is something for everyone
Tema de estudio: Species-appropriate animal husbandry; animal-assisted therapy; organic farming; solidary agriculture
Alojamiento: In tents or on straw (please bring a camping mat and a thick sleeping bag); shower, toilet, shared kitchen available
Cooking together in the group
Requisitos: Interest in species-appropriate animal husbandry and organic farming; friendly handling of animals; interest in manual labor; technical skills helpful
Ubicación The farm is located in the small but very lively town of Alfter between the major cities of Cologne and Bonn.
Notas: During leisure: possibility of excursions to Cologne and Bonn; hiking in the Siebengebirge (Seven Hills Region); Rhine cruises; swimming in a nearby outdoor pool
For further information on the project please see
Organization Description: This workcamp is organized by the German branch of Service Civil International (SCI). SCI Germany was founded in 1946 and is approved as a non-profit organisation. We are one of the oldest peace and volunteer organisations. SCI Germany aims to promote peace, non-violence, international solidarity, social justice, sustainable development and cross-cultural exchange through international voluntary work. We cooperate with a network of branches and partners in more than 90 countries. Every year, SCI Germany organizes about 50 international workcamps in Germany.