Datos del campo de trabajo
ConNat - Workcamp: Restauration of Raised Bogs in Waldviertel
Temática:
10: Environment protection
Opciones:
Campos para todas las edades
Número de voluntarios:
15
Plazas disponibles para hombres:
11
Plazas disponibles para mujeres:
11
Free places last update:
16 Oct 2019
Edad proyectos internacionales
18 - 99
Edad para proyectos nacionales
16 - 99
Idioma solicitado a los voluntarios
Inglés
Motivation letter:
This camp requires an additional motivation letter to explain in more detail why you would like to attend.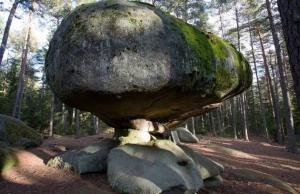 Descripción: The bogs and mires in South Bohemia (CZ) and northern Waldviertel (AT) are habitat of a lot of different rare plant and animal species. As most of these naturally waterlogged bogs have been drained in former times for cutting peat or for using them for forestry, many of them are actually in quite bad condition. To maintain these habitats, measures to improve the hydrology like damming the ditches are necessary. Additional measures like removing invasive bushes and trees also help to preserve bogs as habitats for species specialized on open wetlands.
Tipo de trabajo Volunteers will help remove bushes and small trees that invade open bog surface. Measures to improve hydrology will be prepared. So we will contribute actively to preserve endangered species. Work will be physical and will last for about 5 - 6 hours every day. Warm and weatherproof clothes and boots are strongly recommended.
Tema de estudio: The participants will learn about plants and animals and about ecological problems of raised bogs in the area. Possible management to maintain or improve these valuable natural environments in Austria and Czech Republic will be discussed.
Alojamiento: We will sleep in a big room in Volksheim Amaliendorf. Please bring your sleeping bag and sleeping mat, as we will sleep on the floor. There are sanitary facilities and a little Kitchen to prepare breakfast. Packed Lunch will be provided and we will have dinner in a local restaurant.
Requisitos: A small motivation letter is required.
Ubicación Amaliendorf is a little village between Schrems and Heidenreichstein in the very North of Austria in Waldviertel (Lower Austria), close to the common border of Austria with the Czech Republic. České Budějovice (CZ) and Linz (AT) are the closest bigger cities.
Organization Description: SCI Austria is the Austrian branch of Service Civil International, founded in 1947 and based in Vienna. We are mainly volunteers who have been on international workcamps ourselves and who want to organize meaningful and critical projects in our country as well.