This project is part of the SCI North South Programmes. Volunteers should be 20 years old, have previous volunteering experience and take part in the Preparation Workshops organised by their sending branch. More details from your sending branch.

Topic:
12: Art, culture and local history
Work Types:
Art / Festival / Cultural heritage
Free places for Females:
5
Free places last update:
18 Oct 2019
International age:
18 - 99
Extra fee to be paid in the hosting country:
250.00 Euro
Breakdown:
Accommodation and food: 0.00 Euro
Transportation: 0.00 Euro
Activities: 0.00 Euro
Hosting organisation support: 250 Euro
Purpose of extra costs:
Preparations, Feeding, Accommodation, On-arrival orientation, Evaluations, Mobility to the Camp site and maintenance of volunteers in the project
Required Language:
English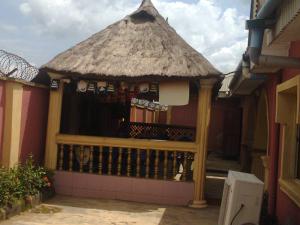 Description: This camp is planned for volunteers to have intercultural experience within the community especially at this time of festival and public entertainments. Volunteers will be identified with youths that are ready to plan a tour to some parts of the State for cultural promotion
Type of Work: In an organized method, volunteers will in a group visit some of the completed projects, Heritage Sites and Tourist centres. They will also have opportunity of sharing best practices with local youngsters and also support, through counseling and mentoring, to build potentials of indigent children in the community.
Study Theme: CHRISTMAS / HOLIDAY CAMP
Accommodation: Volunteers will stay at the Community Youth Centre in Eruwa Town, Oyo State where moderate facilities are available. Opportunities are also present to share individual perspective together.
Language: Fair knowledge of English
Requirements: Working clothes, tents, mosquito nets, charts / books, tools and gloves, mosquito repellant lotion, sleeping bag, spread, pillow and water purifying tablets. Games like chess, playing cards and musical instruments are welcomed.
Approximate Location: The location is ecological friendly with warming environment at Community Youth Centre in Eruwa Town, Oyo State
Notes: Arrangements would be made to collect at the international airport any volunteer/s who informs us of his/her arrival before the camp. The following details will equally be needed: Arrival Date, Time, Airline Name and Flight Number.