Teaching and Cultural International Workcamp
Ce projet s'inscrit dans le cadre des programmes Nord-Sud du SCI. Les volontaires doivent avoir au moins 20 ans, une expérience de bénévolat antérieure et prendre part aux ateliers de préparation organisés par leur branche d'envoi. Plus de détails auprès de votre branche.

Date de début:
02 Juin 2020
Date de fin:
11 Juin 2020
Thème:
7: Enfants et jeunesse
Type de travail
Enseigner / Festival
Nombre de volontaires:
10
Nombre de places encore disponibles:
10
Dernière mise à jour des places libres:
29 Mai 2020
Age des volontaires internationaux :
18 - 99
Age des volontaires nationaux :
16 - 99
Coûts supplémentaires :
250.00 Euro
Breakdown:
Accommodation and food: 200.00 Euro
Transportation: 25.00 Euro
Activities: 25.00 Euro
Hosting organisation support: 0 Euro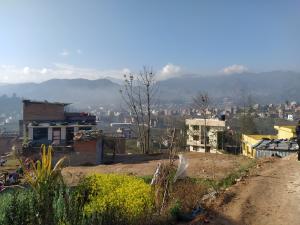 Description: : This is the first work camp As our country is backward in education we have planed to work in the Shree Balouddhar Sec. School , which is one of the poor school, where 200 students study with eighteen teachers .
Type de travail: Generally volunteers will be teaching and maintenance the school .
Thèmes de reflexion / d'études : Attending to the local festival and culture, tradition and life style. Visit Nepal 2020
Hébergement Basic accommodation at the school. Sleeping bag necessary
Langue Nepali ,Newari
Localisation Panauti 36km far from Kathmandu airport