Glebe House Annual Open Day Fundraiser
Camp code:
UK-IE-VSI 13.1
Country:
Northern Ireland
Topic:
13: Community life
Number of places still available:
7
Free places last update:
2020 Dec 18
International age:
18 - 99
Required Language:
English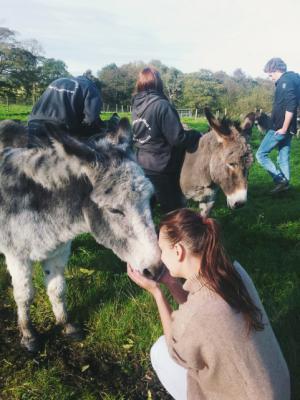 Description: Glebe House is a residential and Day activity centre, owned by Harmony Community Trust, near to Strangford in Northern Ireland. It was partly set up in 1975 by Irish and British members of Service Civil International. Since 1975 Harmony Community Trust has been working for a fair, inclusive society that respects and cherishes each person's humanity, dignity, aspirations, ideas and needs. One where each person can determine and re-create their own identity, rather than conform to sectarian, national, ethnic or social stereotypes, myths or stigmas. Visit Glebe House website: www.glebehouseni.com
Type of Work: Volunteers will help set up and assist with the annual fundraising Open Day on Sunday 2nd June. The Open Day is an event in which community groups who use Glebe House can come along for a fun family day out. It will also be open to the public and will be used as a fund and awareness-raising event for Glebe House. There will be a wide range of stalls that the volunteers can help to run with support of many local volunteers. On the day we are expecting around 400 visitors, there will be entertainment running in the afternoon and a celebration party in the evening for everyone who took part in the event. Volunteers will help out with preparations during the week before the event and then they will assist in putting everything away and carrying out a major clean up after the Open Day.
Study Theme: It is not planed to hold formal study sessions during the volunteer project, but we will set aside time for information to be given to the volunteers on the history and aims of Glebe House. We will also organise some talks and discussions on the Northern Ireland conflict, history and the peace process.
Accommodation: Full board accommodation and all food will be provided and volunteers will have the chance to help with cooking some meals. There is Wi-Fi access at the centre. The volunteers will have access to washing machines. Volunteers do not need sleeping bags.
Requirements: This project is only open to volunteers who do not require a visa for Northern Ireland. Volunteers should bring work clothes, work shoes and gloves.
Approximate Location: Glebe House is in a beautiful and isolated area near Strangford Lough.