Woodland Management, Leckmelm Farm, Scotland
Topic:
10: Environment protection
Work Types:
Agriculture / Environment / Manual
Free places for Females:
4
Free places last update:
2019 Aug 21
International age:
18 - 99
Required Language:
English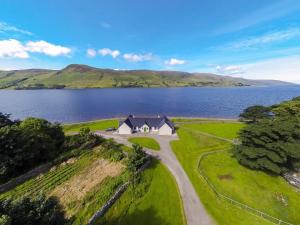 Description: Leckmelm is a small farm in the North West Highlands of Scotland. The farm is run ecologically and where possible, Leckmelm aims to provide sustainable jobs and houses to local families. They have a garden run by a local community group which provides growing opportunities for people who don't have a land to garden or for people who want to learn more. The farm aims to manage the land in a way that benefits the environment and peripheral ecosystems. You will be asked to live and work on a working farm.
Type of Work: Working outdoors doing tree planting, footpath maintenance, woodland management, removal of invasive species rhodedendron and forestry. Your contribution and hard work is very much appreciated and it is hoped that the skills you provide the environment will be long lasting.
On a typical day you will work from 10am-4pm. You will have evenings and weekends free. In your free time you can go walking, go to the local pub to hear some nice music, or go to Ullapool swimming pool and sauna,
You will learn about the local culture, community, food and agriculture, besides forest management.
Accommodation: Sleeping arrangements: Volunteers will each have a private bedroom as part of a shared house with kitchen etc..
Food is provided, volunteers need to cook for themselves
Volunteers are provided with towels and they have access to the washing machine
Good phone coverage and wifi.
Approximate Location: Ullapool, Scotland
Organization Description: "Small groups of people can make changes that very genuinely affect people's lives." Volunteering through IVS can impact on the lives of volunteers themselves and those they help and support. We are the British Branch of SCI with over 80 years' experience placing volunteers in the UK and internationally.