My inner and outer peace (Zaporizhzhia region)
Data di inizio:
15 Mag 2017
Tematica:
4: Pace e disarmo
Tipologia di attività:
Costruzione / Pace / Studio, discussione, ricerca
Posti liberi per uomini:
2
Posti liberi per donne:
2
Posti disponibili, ultimo aggiornamento:
14 Mar 2017
Età internazionale:
18 - 99
Costi supplementari da versare una volta arrivati nel paese ospitante:
0.00
Lingua opzionale
Inglese, Russo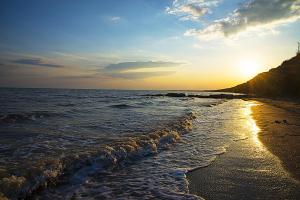 Descrizione: The workcamp is the part of a bigger project aimed to promote sustainable living, personal growth and PEACE. The aim of the camp is to bring together participants from Ukraine and other countries where they can learn and practice living/working together in respect to each other and environment. During two weeks more than 15 hours of training courses will be devoted to understand deeper the nature of conflict and give answers to the question "What prevents us from having inner and outer PEACE?" All received knowledge can be applied immediately during the volunteer work with others and the special time for reflections, feedbacks, sharing to take new skills, insights and experience back home.
Tipologia di lavoro: International volunteers will work together with the team of Ukrainians. The main volunteer tasks include any kind of work to help in preparing the resort before the season starts in June like gardening, cleaning up (the coast, houses, nearby territory), arts and crafts for hand-made souvenirs, help in the kitchen, repairing, painting, maybe some construction, etc. No special skills are needed.
Parte studio: The program provides opportunity to attend study sessions and training courses on Peace building, non-violent communication, empathy, intercultural learning, mediation, etc. The camp will be based on the territory of the resort and personal development centre "The light coast" ("Svetlyi bereg" in Russian, http://www.svet-bereg.com/ ). In summer the centre functions as a resort for people who value quiet places far away from the urban life in nature with vegetarian organic food and non-alcohol&tobacco space.
Alloggio: The volunteers will live in comfortable houses with bathrooms, 2-3 people in a room. The resort centre is situated at the coast of the Azov sea (the shallowest in the world) with a long private beach. (www.svet-bereg.com) Vegetarian meals are provided three times a day with coffee breaks between study sessions.
Lingua: Due to a study part of the workcamp which will be in Russian we invite people who can speak russian language in order to be fully involved.
Requisiti Volunteers should be interested in sustainable living, nonviolent communication and mediation. Have pre-intermediate and upper level of Russian.
Ubicazione approssimata: Orlovka village, Primorsk rayon, Zaporizhzhya oblast, Ukraine
Note: The project will take place on the peaceful and safe territory, where there were no mass protest actions or violence since the conflict started in 2014.
Descrizione dell'organizzazione: SVIT-Ukraine is the Ukrainian branch of SCI