Agri-Farming in Tropical Malaysia
Data di inizio:
01 Feb 2018
Tematica:
11: Clima e stile di vita sostenibile
Tematiche speciale:
Campagna "Climate for Peace"
Tipologia di attività:
Agricoltura / Manuale / Pace
Numero di posti ancora disponibili:
2
Posti disponibili, ultimo aggiornamento:
05 Gen 2018
Età internazionale:
18 - 99
Costi supplementari da versare una volta arrivati nel paese ospitante:
120.00 Euro
Motivazioni per i costi extra:
To cover the food, accommodation, local transport for project, certificate of participation, international insurance and materials for the camps. Please keep it in your mind that all personal expenses and free day expenses are excluded.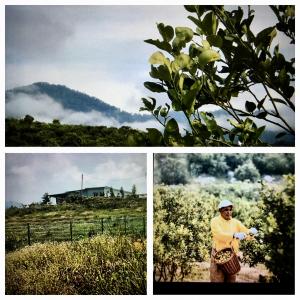 Descrizione: The workcamp will be held in a 100 acres orchard in Lanchang, Pahang 100 Km from Kuala Lumpur, the capital of the Malaysia. Ms Foong and her brother Joseph has been runing this huge orchard for many years, focusing on a few types of crops. Namely kaffir lime, kedondong, yellow lemon, jackfruit, calamansi, persian lime and many more.
The farm is surrounded by many other farms and is separated into 3 different areas, planting various fruits. The nearest town is Lanchang around 5km away with basic amenities.
Work learning will be part of the workcamp, where volunteer will experience the process of planting, harvesting and selling at the wholesale market. There are always work to be done. An opportunity to lead a simple farmer's life away from the traffic, jams and pollution of the city
Tipologia di lavoro: : The volunteers will work and help in the farm - with trimming fruit trees, harvesting and green management . Be open and prepared for varied farm's work. There are always interesting and needed work available in the farm and camp. Be prepared for 6 hrs of work daily.
Volunteers will have one day off from work to visit the wholesale market and to rest.
Parte studio: The main idea is to provide an opportunity to work in a production farm and its natural surrounding and experience an environment that is not only Eco-sustainable but one that promotes also a peaceful, natural and simple way of living. There will be discussion and activities on the various concept of Natural Farming and its benefits.
Malaysia though a secular country with Islam as their official religion has an interesting multiracial and cultural society and provides an excellent study case where people can lives in harmony. This would be an area for open discussion too.
Alloggio: Basic accommodation in dorm rooms with bunk beds with attached bathroom. It is highly recommended to bring a light blanket and toileteries with you.
No Wifi however, one may subscribe to the many mobile network. We strongly urge participants refrain from playing with e-games or engaged in chat-groups during our Study Group Discussion and Reflection time.
Lingua: English is widely understood, though Malay and Cantonese (a Chinese Dialect) are commonly used for daily conversation.
Requisiti Interested in fruit farming and multiracial discussion. Willing to experience a simple farm life. Independent and able to find his way around. Willing to learn and share. Only motivated volunteers are invited to apply.
Ubicazione approssimata: Lanchang, Pahang. 100 km from Kuala Lumpur.
Note: 1) Life at the farm is a very natural and simple one. The site is located at the outskirts of a small village surrounded by the jungle, which provides a soothing but vibrant soundscape – especially at night. Therefore the volunteer should be comfortable with sounds as expected from a farm
2) Meals will be cooked collectively mostly on site;
3) The farm has sufficient toilet capability, but it uses the traditional Asian style (squat toilet).