Teaching camp for under-privileged students - Ho Chi Minh
Questo progetto fa parte dei programmi Nord/Sud. I volontari devono avere almeno 20 anni e aver preso parte alle formazioni (primo incontro e 2 livello) di preparazione organizzati dallo SCI Italia. Consigliabile avere precedenti esperienze di volontariato. Maggiori informazioni: campisud@sci-italia.it / Tel: 065580644

Data di inizio:
19 Nov 2018
Tematica:
7: Bambini e giovani
Tipologia di attività:
Insegnare / Attività con bambini / Sociale
Numero di posti ancora disponibili:
7
Posti disponibili, ultimo aggiornamento:
10 Nov 2018
Età internazionale:
18 - 99
Costi supplementari da versare una volta arrivati nel paese ospitante:
250.00 US Dollar
Motivazioni per i costi extra:
Cost breakdown: for food, accommodation, local travel to project, admin cost, project support & donation.
Lingua opzionale
Cinese (Semplificato), Inglese, Francese, Tedesco, Giapponese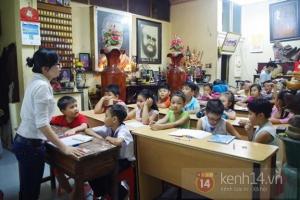 Descrizione: For many under-privileged students in Vietnam, the chance to improve a foreign language, especially with a native teacher from that language is really difficult.
The aim of the project is to help under-privileged students & children in Ho Chi Minh city a chance to improve foreigner language speaking & listening skill and to develop their communication skill on that language. There are 6 languages offered on the project: English, French, German, Japanese, Chinese & Korean. All courses are free.
The local students after joining that project will have more opportunity to find a better job, while children improving their foreign language background. The participants through this project will also have chance to exchange culture with local student/children.
Tipologia di lavoro: Volunteer will have responsibility for a class. Depending on the skill and experience, volunteer will be assigned on a class with a level from beginning/basic to advance. At all class, volunteer is always working together with a local assistant who know both languages. A lesson lasts for 2 hours. Volunteer will be scheduled to teach from Monday to Sunday (with 2 days off during the week), with a total about 15-20 hours per week, excluded planning time at home.
Parte studio: Free education project for under-privileged children
Alloggio: Volunteers will stay in a dorm, sharing rooms with other volunteers. Maximum of 7 - 9 people per room, in 9 bunk beds. The house has Toilets & hot showers, and ceiling fans. The house has TV, free WIFI,fridges,and cooking facilities.
Lingua: English, French, German, Japanese, Chinese & Korean are accepted for teaching. Country language is Vietnamese
Requisiti Volunteers must be 18 years old minimum. Volunteers must show eagerness, creativity and enthusiastic. Related to this, volunteers need to show creativity and initiative when planning and taking classes. Most importantly, volunteers need to have confidence in the classroom and time management skills to ensure an effective lesson.
Ubicazione approssimata: Ho Chi Minh City, Vietnam
Note: Insurance : VPV does not provide any kind of insurance. It is volunteers' responsibility to buy insurance that covers the whole period of his/her stay in Vietnam.
More info will be available in the infosheet
Descrizione dell'organizzazione: Volunteers For Peace Vietnam (VPV) is a non-profit, voluntary organization founded in 2005 with the aim to promote voluntary service as a mean of cultural and educational exchange among people, for peace and friendship, and as an approach to address social problems. VPV hosts international volunteers from different countries and places them in suitable projects depending on the interest of the volunteers and the needs of local communities. VPV also brings the opportunities for Vietnamese to join voluntary projects around the world. By joining our programs, volunteers will experience inter-cultural living and working environment and have a chance to help those in needs. Over the past 8 years VPV has welcomed over 4,500 international volunteers from over 30 different countries. VPV is working in various locations in Vietnam, including Hanoi and Ho Chi Minh City. VPV offers programs for individual volunteers and group volunteers, for duration from 1 week to 1 year. Our projects cover areas of education, child care, animal rescue and care, environment and community development, public health and medical support, cultural heritage preservation and youth action. Since 2008, VPV Ho Chi Minh has welcomed over 2,000 international volunteers.