Track your way: paths of solidarity at the French-Italian border (Ventimiglia, Liguria region)
Data di inizio:
15 Lug 2018
Tematica:
2: Rifugiati, immigrati e minoranze etniche
Tipologia di attività:
Agricoltura / Restauro, ristrutturazione / Sociale
Numero di posti ancora disponibili:
0
Posti disponibili, ultimo aggiornamento:
11 Lug 2018
Età internazionale:
18 - 99
Costi supplementari da versare una volta arrivati nel paese ospitante:
0.00
Lingua opzionale
Inglese, Francese, Italiano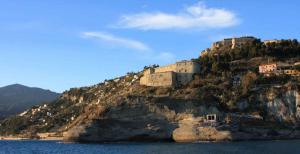 Descrizione: The project is conceived to support the French-Italian association "Route de Jerusalem", which is used to organize marches of of people symbolically crossing the borders. These events offer a unique opportunity to raise awareness on topic such global migrations, human rights, solidarity and hospitality. SPES association is partner of this project and the workcamp will support the implementation of the best conditions for those people arriving in Ventimiglia after having symbolically crossed the French-Italian border. From many years SPES carries out a project of "social farming" involving marginalized Italian people, refugees asylum seekers. Other partners involved in the implementa the workcamp activities will be "Torri Superiori Ecovillage" and the "Caritas" group of Ventimiglia.
Tipologia di lavoro: Volunteers will join the farming work of SPES and its gastronomy workshop together with SPES members and guests and, mainly in the last days of the workcamp, will help Torri Superiori Ecovillage, Caritas and othe partners in organizing an event in Ventimiglia linked with the arrival from France of the group symbolically crossing the border. After workcamp ends, if some volunteers are interested in taking part in the last part of the march, that will end in Sanremo on July 27, they can agree it with Route de Jerusalem. There will be more activites which are not defined yet due to the political situation and public discourse about migration in Italy.
Parte studio: The study part will focus on three different subjects:
occupational inclusion of marginalized people (cured by SPES), migrants and asylum seekers in Italy
Route de Jerusalem history and present-time goals.
during the workcamp there will be a webradio workshop in collaboration with "Centro Sereno Regis" of Turin, another partner of Trace ta Route/Traccia la Tua Strada project.
Alloggio: Volunteers will sleep in tents and use toilets, showers, veranda and dining-room of the "Casa Famiglia" of Varase. In case of rainy weather they will be able to sleep inside the casa-famiglia building.
Requisiti It would be great if some volunteers will take with them musical instruments.
Ubicazione approssimata: The camp will be held in Varase, a small village located 6 km fromthe centre of Ventimiglia (IM).
Note: In Varase is working a free wifi connection and there is cell reception. From Ventimiglia to Varase there. Varase is connected with the centre of Ventimigalia by a pubblic bus three times a day. Even if will be maybe available lifts on private cars of SCI/SPES members is possible that some days the volunteers won't have frequent or immediate links to the city centre. SPES website: www.spesauser.it/
Ecovillaggio website: www.torri-superiore.org/ Caritas website: http://www.caritasventimigliasanremo.org/ Rout de Jerusalem website: www.routedejerusalem.org