Kendal Green Youth Leader Project
This project is part of the SCI North South Programmes. Volunteers should be 20 years old, have previous volunteering experience and take part in the Preparation Workshops organised by their sending branch. More details from your sending branch.

Topic:
13: Community life
Work Types:
Agriculture / Environment
Number of places still available:
15
Free places last update:
16 Feb 2019
International age:
18 - 99
Extra fee to be paid in the hosting country:
2970000.00 Indonesian Rupiah
Required Language:
English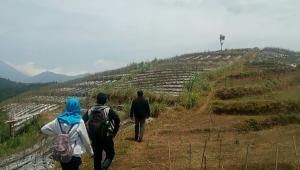 Description: In the little town, about 2 hours from Semarang City, Yayasan Lentera (Lentera Foundation) made a chance to create young leadership focuses on International language ability and social sensitivity. Under their private vocational school of Lentera in Kendal and School of Nature in the uptown of Kendal Regency, they give a scholarship each year to local potential youth to be created as young agent of change in Kendal Regency. By engaging BHUMI HORTA as their working partner, we will put new competencies for young leader to be Green Youth Leader Project to be aware to their environment and promoting green life style by support local farmer.
Type of Work: The project will focuses on supporting potential youth leader with some training, workshop and non-formal education as well as doing social service to people surrounding the project. The project sites will be take place in two places. The first place will take place in Kedal down town/city. This project aimed to create agriculture business center by creating urban farming activity center and youth language learning center. The second project will take place in the uptown of Kendal at School of Naure (In Bahasa: SekolahAlam). Its focus is to enrich them green leadership soft skill, farming and social service.
Study Theme: You will work in five days with five hours per day and mainly work will our local partner Mr Mardi & Mr. Arif in Kendal. At the first week we will have on arrival training & scheduling session with BHUMI HORTA in Semarang City. You will have middle evaluation and monthly evaluation or at least two evaluation meetings with BHUMI HORTA and Yayasan Lentera in a month. You main work will be at school after school hours with some possibility to do class assisting in the morning for about 1 – 2 hours.
Accommodation: In both living condition (village & City) you will stay with moslem host family. You should be open minded to adapt the local culture.
Requirements: You will work mostly with local community the schedule will be changeable depend on their availability. If you have some Social work, Management, Administration and non-formal education background and experiences will be desirable.You should have high motivation to learn simple 'BahasaIndonesia' to communicate with local people.
Approximate Location: Kendal Regency, Central Java Java Island, INDONESIA.