Topic:
12: Art, culture and local history
Work Types:
Environment / Cultural heritage / Manual
Free places for Females:
0
Free places last update:
20 Jun 2019
International age:
18 - 30
Extra fee to be paid in the hosting country:
0.00
Required Language:
English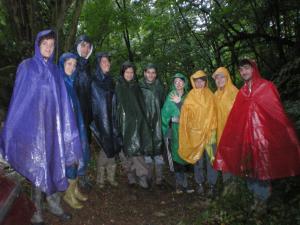 Description: Zlakusa is tourist village in Western Serbia well known because of rural tourism, Ethno park Terzica avlija, old pottery craft, monument of nature Potpecka cave (with biggest cave entrance on the Balkans). Ethno park Terzica avlija is one of the most successful and most beautiful village tourist household in Serbia visited by over a 7000 tourist per year (www.zlakusa.com). Until now Ethno park Terzica avlija (http://www.zavicaj.info/eng/ethnopark-terzica-avlija/) and Ethno association Zavicaj have organized seven workcamps with many volunteers from different continents. Aim of these camps is cleaning all rivers banks and springs in the village and removing illegal dumping from forest and fields, so that Zlakusa can be the first "clean" tourist village in Western Serbia.
Type of Work: This year the goal is to decorate, tide up and arrange entrance to the village in year of jubilee – celebration of 15th anniversary of rural tourism, and to arrange place for cottages for next volunteers and paint marks for hiking trails to help organising national trekking league in 2020. Organizer's vision is to promote Zlakusa as the prime ecological and touristic village in Serbia and capital of pottery on the Balkans. Volunteers will work on removing and cleaning dumps, cleaning forests and river coast from garbage, including the disposal of the building material, paint the bridge over the river and memorial in the centre of the village from the WWII.
Study Theme: Volunteers will have organized pottery class and presentation (an international pottery festival is held for already 22 years in this village) so volunteers will have chance to try to make something, also they will have presentation how Serbian traditional costumes were made and they will have chance to learn Serbian traditional songs and dances and have performance on local manifestation "Zlakusa in song and dance" in front of local audience wearing local traditional clothes. Also they will have touristic trips around Zlatibor Mountain most famous touristic centre in Serbia.
Accommodation: in tents, please bring your sleeping bag. If you want, you can bring your own tent. The traditional Serbian food would be prepared by the host. Volunteers will have the possibility to cook their national meals in the evenings.
Requirements: Volunteers should love nature and culture; they should bring flag of their own country which will stay in museum part of Ethno Park. During the camp is forbidden to drink alcoholic drinks.
Approximate Location: Zlakusa is close Uzice (14km) in west part of the Serbia. The village Zlakusa is placed between the mountains of Zlatibor and Tara. It is famous for its pottery, 60km of marked hiking paths through stunning nature, rivers rich in salmons, trumpet players and well preserved ethno villages. Zlakusa, ranked as the most successful point of rural tourism in Serbia. Volunteers will visit important cultural and historical spots in the area, Potpecka cave, museum part of ethno village, pottery households with presentation of craft work and chance to make pots by themselves.
Organization Description: Young Researchers of Serbia is a Serbian non-profit, non-governmental organization founded in 1976, whose vision is to be the driving force for all those whose aim is to make our planet a more peaceful, just and healthy place. Driven by science and education, their mission is to contribute: • to environmental protection and nature conservation, • to development of volunteerism and its values, • to scientific creativity and active youth participation www.mis.org.rs