Camp code:
JP-NIC 7.1807301
Topic:
7: Children and youth
Work Types:
Work with children
Free places for Females:
3
Free places last update:
27 Mar 2018
International age:
18 - 99
Extra fee to be paid in the hosting country:
0.00
Spoken Language:
Japanese
Motivation letter:
This camp requires an additional motivation letter to explain in more detail why you would like to attend.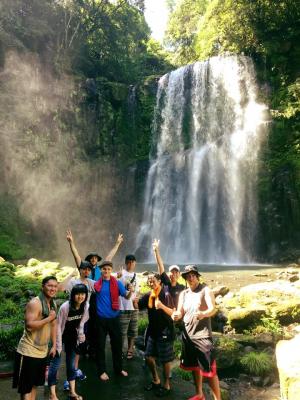 Description: This project has been organized with "Kodomo-mura Project" since 1998. "Kodomo-mura Project" has been organized a summer kids camp named 'Kodomo-mura' (means Kids Village) for 30 children aged of 8-15. Children will join some outdoor programs, cook for themselves and live in the tent to learn about independence, sensitivity, group cooperation, global understanding and interest in different cultures. Volunteers need to prepare to spend 24 hours with children for this period (except for a few days off).
Type of Work: Volunteers will help out and live together with children in the Kids Village, supporting activities and sharing your culture. Volunteers will encourage the children's independence and creativity by letting them plan the schedule. Volunteers need to respect their ideas and understand the educational approach of Kids Village!
Study Theme: Seminar about how to manage the outdoor activities for children.
Accommodation: Shared room in the local community school and tents, please bring your sleeping bag. Volunteers will cook for themselves by turns.
Language: Mainly Japanese and some English
Requirements: "Volunteers need to have strong motivation for working with kids for a long period. Volunteers also need to speak and understand some Japanese language (daily conversational level). Detailed motivation letter is required."
Approximate Location: Small village in the mountains, in the very center of Kyushu Island
Notes: other activities: Excursions, exchange parties, etc.