Topic:
12: Art, culture and local history
Free places for Females:
6
Free places last update:
Nov 21, 2021
International age:
18 - 26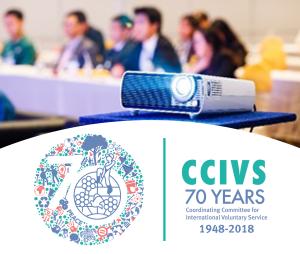 Description: VJF is member of several umbrella organisations. One of them is the COORDINATING COMMITTEE FOR INTERNATIONAL VOLUNTARY SERVICE (CCIVS), which is a non-governmental, non-profit making international organization (INGO) working for the development and coordination of voluntary service worldwide. CCIVS main focus is the quest to achieve change in the minds of men and women by bringing together people of different backgrounds. It supports and develops projects based on the idea that working together on a concrete task is the most effective way of creating international friendship and understanding. The projects serve as a catalyst for dialogue as they provide an opportunity to work together according to each persons ability and to practice living together. In such situations national and international volunteers experience a new reality which can challenge their habits and convictions as well as those of the local community.For having face-to-face exchange CCIVS has several events through the year. VJF is hosting two of them this year: the general conference and general assembly. The General Assembly is the highest governing body of CCIVS. Around 120 people from all over the world will come to Berlin for networking and making important decisions.
Type of Work: The volunteers help is needed for logistic support before, during and after the events. Please be open for any kind of work, because all the details cannot be foreseen. We need help with the info papers, welcoming participants and give them orientation in the accomodation and with the programme , deal with the technical equipment, take care abput the departure and more. One possible task can be to make the photo documentation and also producing a little docu-video (like in 2016: www.youtu.be/dFHOni6FD0o).
Accommodation: Will be announced later.
Language: eng,ger
Requirements: -
Approximate Location: Area:Berlin is not a place that should be characterised. The town is one of the cultural centres of Germany. The MAXIM youth club is situated in the city district Weissensee in the north-eastern part of Berlin. Leisure Time:This will be decided according to the groups wishes. Of course we will enjoy the sights and culture of Berlin.