Topic:
13: Community life
Work Types:
Language study
Free places for Females:
3
Free places last update:
Mar 07, 2022
International age:
18 - 26
Extra fee to be paid in the hosting country:
120.00 Euro [125 US Dollar]
Breakdown:
Accommodation and food: 0.00 Euro
Transportation: 0.00 Euro
Activities: 0.00 Euro
Hosting organisation support: 120 Euro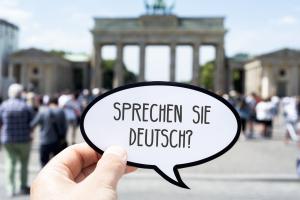 Description: Projekt- und BegegnungsstEtte of the Association of Young Volunteers (Vereinigung Junger Freiwilliger e.V. (VJF))
Type of Work: Study part: The group will receive German lessons by a qualified teacher who is a native speaker. You will receive 3 hours German lessons in the morning. The grammar and communication will be deepened, depending on the wishes and needs of the participants.In your free time, excursions through Berlin and the surrounding area are planned. It is planned that the volunteers also communicate in German with each other in their free time to deepened the subject matter.
Accommodation: Accomodation: You will live at the center in heated bungalows. Bed linen will be provided, so you donIt have to bring a sleeping bag with you. There is no washing machine and only limited internet access in the center.Food: You will have the chance to prepare your own meals in a kitchen at the centre. Please bring easy recipes from your home country, so you can prepare some traditional meals for each other.
Language: ger,
Requirements: Language skills: minimum A2This course is not suitable for absolute beginners
Approximate Location: Location: You will live in the Projekt- und BegegnungsstEtte of the Association of Young Volunteers. The small bungalow village is located directly on the banks of the lake Langer See in Berlin-GrEnau. It s a quiet place, a bit away from the center of Berlin, but with a good infrastructure. Leisure time: The free time activities are determined by the participants at the beginning of the camp. Please research in advance what you would like to see in Berlin and bring your suggestions with you
---
Camp Photographs