Photo Marathon & Design festival
Topic:
12: Art, culture and local history
Work Types:
Art / Festival / Cultural heritage
Free places for Females:
1
Free places last update:
06 Mar 2019
International age:
18 - 99
Extra fee to be paid in the hosting country:
350.00 Euro
Purpose of extra costs:
Participation fees support the ongoing work of SEEDS. Please note that your entire fee might not necessarily go towards your particular camp. The fees are mainly used to: - Bear the administrative costs of the association: salaries, rent, office bills, external representation, website, equipment, supplies, banking costs, legal formalities, etc. - Provision of financial support & resources to aid some of our other activities (food and/or accommodation in some projects) & co-funding for our long term volunteers and project coordinators.
Required Language:
English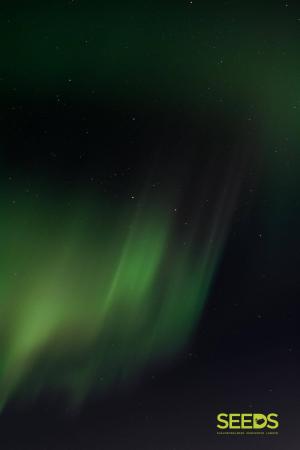 Description: This is the twelfth year that SEEDS organizes series of International Photography camps. Throughout the year participants from all over the world come to Iceland for an immersive photography related learning camp. SEEDS coordinators help the participants to develop their unique photographic skills through workshops and feedback sessions on technical settings, compositional considerations as well as developing conceptual frameworks which progress the participants individual style.When the workshops end, we select some of our best pictures from the camp and prepare those images for an informal group exhibition in a local independent cinema or in another public space in the city. Participants should bring with them their own digital cameras, lenses, and laptops if possible.
Type of Work: Participants should be prepared for walking and visually exploring the city with a flexible time schedule, in their free time outside of workshops, photographing images to be discussed at group feedback sessions. Note this project is a learning/sharing camp and not a regular work camp; we may be able to organize some outdoor voluntary work but it depends on our partners and the weather. Participants should use the opportunity to share about their own culture or country, such as food, music, games or films with the international group. In this project SEEDS will organize a night photography and Aurora hunting (Northern lights) workshop to the countryside in the close vicinity of Reykjavík.
Study Theme: This will take place during late evening and possibly into the night. We will choose a night according to the Aurora forecast by the Icelandic meteorological office. It is possible we do not see any northern lights during the trip but we will in any case organise the night photography workshop. Please note, we cannot guarantee that you will see northern lights as solar activity is irregular and it depends on weather and meteorological conditions.
Accommodation: SEEDS participants will stay in an equipped house in Reykjavík, which is located about 4 kilometers from the centre of the city. The facilities are basic with a shower, kitchen and a washing machine. The group will sleep in shared rooms and shall bring their own sleeping bag. Participants will receive food supplies and be in charge of the cooking and cleaning activities. Do not forget some traditional/typical food, drinks and recipes from your home country for the international evening. Participants from other projects may also stay in the house for part of the time.
Language: English will be the language in the camp; basic conversational skills are needed.
Approximate Location: Reykjavik is a dynamic, modern city which lives in harmony with beautiful nature, using renewable energy sources - geothermal- and hydropower. The world's northernmost capital bridges the Atlantic, between Europe and North America. Reykjavík is spread across a peninsula with a panoramic view of the mountains and the Atlantic Ocean on almost all sides. During this time, there are great events for design lovers, the Design March (March 28-31), which is Iceland's most important annual design festival.
Notes: Other excursions to nearby sites (eg. Golden circle, South shore, Hot River Hike, Reykjanes and/or Snæfellsnes Peninsula) can be arranged at discount fares in case there is additional free time after the workshops and sessions of the camp. We also offer some local leisure activities such as the cinema and the flea market. Be prepared for all kinds of weather, it can be cold or rainy. We recommend to bring good walking shoes/boots, warm and/or waterproof clothes (jacket, layers, scarf, gloves & hat) as part of the activities take place outside.
Organization Description: SEEDS is an Icelandic non-governmental, non-profit volunteer organisation designed to promote intercultural understanding, environmental protection and awareness through work on environmental, social and cultural projects within Iceland. SEEDS works closely with local communities, local authorities and other Icelandic associations both to develop projects in partnership, aimed at fulfilling an identified need, and to give assistance to established initiatives. Projects are designed to be mutually beneficial to all involved: the volunteers, the local hosting communities and Iceland as a whole. Every year host more than 1200 international volunteers from 50 to 60 different countries.