Country:
United States of America
Topic:
10: Environment protection
Work Types:
Environment / Festival / Manual
Free places for Females:
1
Free places last update:
19 Jul 2019
International age:
21 - 99
Extra fee to be paid in the hosting country:
0.00
Required Language:
English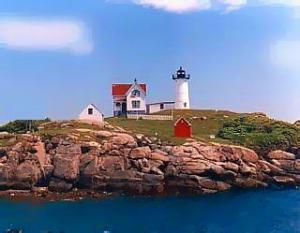 Description: About: The Wells Reserve is a research and education facility situated on 2,250 acres. It is a sanctuary for endangered plants and wildlife. The Reserve consists of forests, coastal marsh, beach and historic farm buildings. The Reserve's full (and rather long) title is "The Wells National Estuarine Research Reserve," and its mission is to protect and restore coastal ecosystems, and educate the public about the beauty and importance of these places. The Wells Reserve is a beautiful and historic property with over 7 miles of trails and a beach. Our staff conducts research and teaches about estuaries (where rivers meet the sea) and also about other issues that relate to creating and caring for a healthy coastal environment.
Website: www.wellsreserve.org
Type of Work: The Wells National Estuarine Research Reserve is located on the beautiful seacoast of southern Maine. Your work will include improving trails and wildlife habitat at the Reserve as well as grounds and maintenance projects on our historic buildings. This entails getting dirty and working hard. The major project for the camp will be helping prepare for and staff a large weekend Nature Crafts Festival fund-raising event. Work involves set-up and take-down, assisting other volunteers and staff with food, parking, recycling, and many other jobs. For the two days of the festival, you will be working long days.
Accommodation: Volunteers will stay in a modern dormitory with comfortable beds, well-equipped kitchen, large dining table and common area. Rooms are generous in size and volunteers will most likely share their room with other members of the Volunteers for Peace group. Volunteers will cook meals as a group. Bring some recipes from home to share, and let us know if you have any dietary needs.