Entertainment of Children in disadvantaged areas of Charleroi
Country:
Belgium - French speaking
Topic:
5: Poverty and social injustice
Work Types:
Work with children / Social
Number of places still available:
0
Free places last update:
25 Jun 2019
International age:
18 - 99
Required Language:
French
Spoken Language:
English, French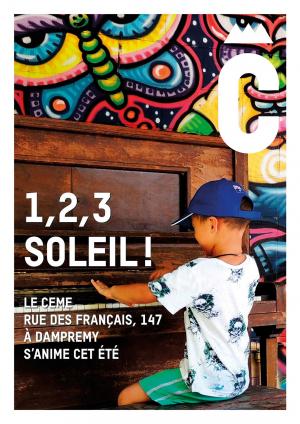 Description: "Accueil Temps Libre" a service of the administration of the city of Charleroi, made two observations: the first is a desertification of activities in the outlying districts of Charleroi and the second is the fact that many children never leave their neighborhood during the holidays and that there are no activities for them. Based on the movements "Streets reserved for children" (France) and "Play Street" (United States), the project "1, 2, 3 Soleil!" was born in the city of Charleroi. The point is to go out in the streets, to bring to the children activities that they are not used to do... This project aims to create links, develop the children's cultural awareness, to reinforce parental support and to create the simple pleasure of playing together in the neighborhood.
Type of Work: The volunteers will help with the everyday logistics and organization (assembly of arbours, moving tables and chairs…) as well as the animation of these days: organization of large games, sports activities or board games with children and their families. The volunteers can also propose activities or games related to their own country / culture ... The group will also be involved in the creation of some visuals that will be used for the activities
Study Theme: Integration issues in Belgium
Accommodation: In the "Youth Hostel" Charles Rimbaud, in the center of Charleroi (one mixed room for all the volunteers) .
Language: English but French basics are welcome to be able to interact with families and children.
Requirements: To love doing activities with children and teenagers and their families. Volunteers with artistic skills are welcome.Work can sometimes be physically heavy when installing infrastructure.
Approximate Location: In different districts of the city of Charleroi Gilly and Gosselie. The Youth house is close to the city center of Charleroi.
Notes: Not accessible to wheelchairs.