Re-cycling and up-cycling art project (Zürich ZH)
Topic:
11: Climate and sustainable lifestyle
Work Types:
Environment / Manual
Number of places still available:
1
Free places last update:
10 Jul 2019
International age:
18 - 99
Required Language:
English
Motivation letter:
This camp requires an additional motivation letter to explain in more detail why you would like to attend.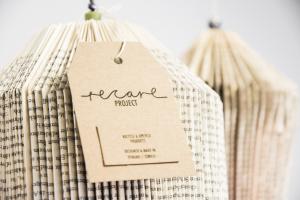 Description: The cultural centre for youth Dynamo addresses current topics and needs, and supports people and their concerns, needs and projects. The offer includes public working areas, function rooms and project areas as well as the administration of intermediate uses. It is a place of encounter and serves the networking of arts and supports own projects and ideas. It is a testing ground for transdisciplinary practices. The project raises awareness of the different possibilities, purpose and the importance of up-cycling and re-cycling. Do you want to learn more about sustainable consumption and are willing to take a critical look at your own patterns of consumption? You should be ready to be offline during all workshops, working sessions and leisure time activities.
Type of Work: Creative ways and means are used to show how broken, unwelcomed or superfluous bits and pieces are transformed through alternative production methods to become reusable and new objects. There will be workshops with different materials in regards to the topic of recycling and upcycling. You will get an introduction to the design, technique and use of different materials, tools and machines, as well as background information about re- and upcycling. Together we will reflect and discuss our own footprints and impacts within our daily actions and the collection of recycled materials will also be a part of it. We are planning to work with materials like ceramics, metal, textile and paper. There will be an exhibition of our creations at the end of the workcamp.
Study Theme: Everything about the project will be presented at the beginning. We want to learn and experiment how our behaviour could be alternatively controlled by reflecting on the consequences of and our relation to consumption, and develop appropriate procedures respectively. The goal is sharing of experiences and the common exchange. We will support each other during practical sessions and the community living should be supported and shaped by everyone. This is what we believe is peace work. We contribute by the means of talks and discussions, and by up-cycling and re-cycling items within workshops.
Accommodation: The Dynamo provides: 1x mattress per person and blanket, 1x fitted sheet per person, washing machine is available; women's and men's shower rooms for volunteers are available in the main building, 1x toilet in the residential, more toilets in the main building and working areas, internet available volunteers are responsible for food shopping without the local project partner - a budget is available. It is planned to have vegetarian and vegan diet.
Language: Required camp language is English. Work instructions in basic English will be provided and the camp coordinator will help translating further details to the volunteers. The local language is Swiss German.
Requirements: A separate motivation letter is needed. Please explain your interest in the topic.
Organization Description: SCI Switzerland is a non-profit organisation which promotes intercultural exchange, sustainable development and non-violent conflict resolution. It has been organizing workcamps and long-term exchanges for volunteers worldwide since 1920. Each year more than 100 volunteers from Switzerland engage in SCI projects abroad, while around 200 international volunteers participate in projects in Switzerland. SCI Switzerland is certified by the Intermundo quality label, which guarantees high quality standards in youth exchange. Swiss workcamps are mainly focused on the work with youth as well as in the area of environmental protection. That is why among SCI Switzerland`s values is also an environmentally friendly lifestyle in accordance with the ideas of sustainable development. Volunteers are encouraged to be eco-friendly, especially when travelling to Switzerland and during the projects. Before applying be aware of high travel costs within Switzerland and check prices on the railway website www.sbb.ch. A participation in the camp from the first until the last day is needed for reason of instruction and group dynamic.