ACROSS THE WORLD: English for child development
Country:
Russian Federation
Topic:
7: Children and youth
Work Types:
Work with children
Number of places still available:
0
Free places last update:
07 Jun 2019
International age:
18 - 40
Extra fee to be paid in the hosting country:
0.00
Required Language:
English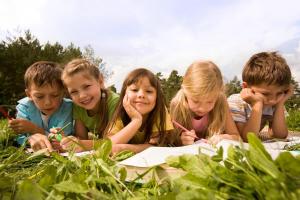 Description: Volunteering at the first language studio for children in Kursk, which aimed at the child development through teaching English language with games, songs and art. In summer one-week program for young learners will be organized, and the participation of international volunteers is necessary, so that children realize that they can communicate in a foreign language and deepen their experience in communication with people from different countries, backgrounds, cultures and traditions. For Kursk it will be an excellent example of volunteer activity and cultural exchange, that will draw attention to the importance of such camps and programs for children.
Type of Work: The program will consist of 5 working days with 2-3 hours of lessons in the morning, and 2-3 hours in the evening with a break for lunch. In the class volunteers will play active games with pupils, do crafts, sing, play board game and speak on different topics. Children will be between the ages of 5 to 9 years; they have been studying English for 2-3 years already and are used to speak only English in the classroom. The studio's teacher will be in the class as well to help with understanding, discipline and organization. There will be classes outside for one day.
Study Theme: For volunteers will be organized a tour of the city, a visit to the local history Museum and art gallery, trip to the Iocal historical village at the weekend, workshops on traditional cuisine and decorative painting, etc. And don't forget about opportunity to learn some Russian in exchange! ;)
Accommodation: Volunteers will stay in the rented apartment (one room for girls and one for boys), which is 5 minutes from the Veo-Veo office. Volunteers will cook breakfast for themselves at home (all products are provided), while lunches and dinners will be organised at the cafe.
Language: A good command of English is required (min. B2).
Approximate Location: Kursk - one of the spiritual and cultural centers of Central Russia. It is located 530 kilometers from Moscow — a distance that by the standards of Russia can be called quite close ;) It will take around 5 hours by train. All volunteers will be met by the host organization in the train station in Kursk.
Notes: Please, prepare some activities/games/workshops that will present the culture of your country for young learners. All other materials for classes will be provided.
Organization Description: Non-governmental and non-profit making organisation "Passage-Zebra" is active in Russia since 1998. Main fields of activities: international workcamps (in Russia), long-term volunteering in natural preserves and parks, study projects with language learning and teaching (including Russian language), building cultural bridges.