Country:
Russian Federation
Topic:
10: Environment protection
Free places for Females:
0
Free places last update:
10 Jul 2019
International age:
18 - 55
Extra fee to be paid in the hosting country:
50.00 Euro
Purpose of extra costs:
4000 RUR (~50 Euro)The extra fee will cover food expenses.
Required Language:
English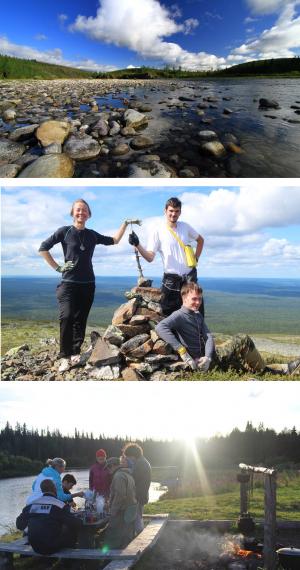 Description: Virgin Komi Forests is the first natural UNESCO World Heritage site in Russia and the largest expanse of virgin forests in Europe. The main aim of the workcamp is conservation and safeguard of the natural heritage. It's a great chance to see breathtaking landscapes, geological monumets, hike and explore Russia's largest natural park. Volunteers will boat on the picturesque river in kanoe on the territory of the national park "Yugyd Va".
Type of Work: Volunteers will be:
Boating along the river;
Exploring the Taiga forest;
Marking touristic path with special signs;
Easy physical work like cleaning bushes and path from natural garbage (old trees and branches);
Cutting grass grass;
Cleaning riverside;
Vounteers are expected to make a short video about importance of forest preservation and promotion of the natural park.
Study Theme: The surrounding offers numerous possibilities for hiking and discovering cultural and national heritage of the area, regional flora and fauna, and geological monuments.
Accommodation: As volunteers will follow a route along the river, they are going to stay in tents and wooden cabins (tourist camps have saunas with a possibility to wash and to wash clothes) Breakfast, lunch and dinner will be cooked in the specially organized field kitchen.
Requirements: Hiking rug, sleeping bag, hiking warm clothes, waterproof shoes, raincoat, personal hygiene means + medical insurance is necessary. (Special healthcare products – if needed)
Approximate Location: Komi region, starting point is Vuktyl where you can get by a plane or a train.
Notes: As the workcamp takes place in the forest, there is no internet or mobile connection. Volunteers will be supported by the staff of the National Park with a sat phone in case of emergency. Please be ready for field conditions.
Use this once in a life time opportunity! This region is famous for its amazingly beautiful nature.