Come to have some Tea & in Butterfly valley
This project is part of the SCI North South Programmes. Volunteers should be 20 years old, have previous volunteering experience and take part in the Preparation Workshops organised by their sending branch. More details from your sending branch.

Camp code:
TW-VYA 10.1912
Country:
Taiwan, Republic of China
Topic:
10: Environment protection
Work Types:
Agriculture / Environment
Free places for Females:
0
Free places last update:
10 Jul 2019
International age:
18 - 99
Extra fee to be paid in the hosting country:
0.00 New Taiwan Dollar
Required Language:
English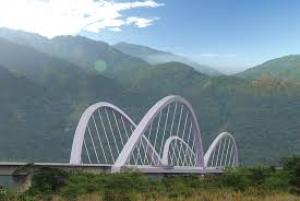 Description: Since the devastation brought by Typhoon Morakot in 2009, the community Liouguei (Liouguei) has been moving on its way towards reconstruction and recovery. The local has made several attempts, including the establishment of Liouguei International Volunteers Camp in 2013. By holding the volunteers camp here at Liouguei, we hope to bring in energy and perspective from the outside, and at the same time imprinting the culture and characteristics of Liouguei on the memory of the volunteers involved.
Type of Work: We would like to show you the butterfly conservation, tea industry and fruit in Liouguei. We have special variety of butterflies with natural environment. Tea ceremony and fruit is popular feature at here. The most important thing that we hope volunteer enjoy living with countryside, and interest in learning different culture and people.
Accommodation: Volunteers will stay in local guest house with divided into Boys' room and girls' room. which name is 陽光綠地水世界露營區(it means the Camping Area full of sun shine, green land and pure water). Don't need to bring sleeping bag. Volunteers have to cook the dinner every day by group, and ingredient will be offered by local host except free day.
Language: Chinese Mandarin
Requirements: 1-We research people who are interesting in community development and enjoy natural that not affair of insect or wind animals. 2-Please share with us, about special food in your country. You can bring the cookbook or ingredients. Or anything you want to share with other foreigner. 3-With bike-riding skill. 4-Open your mind to enjoy the local life, you will gain a lot from the process.
Approximate Location: 陽光綠地水世界露營區 No.305-2, Heping Rd., Liugui Dist., Kaohsiung City 844, Taiwan Volunteers will stay at Liouguei District; it is located in the northeast side of Kaohsiung City and is 72km away from Kaohsiung International Airport. There are 12 villages in Liouguei district, like Shin-Fa( 新發), Lau-Nnung( 荖濃), Bau-Lai(寶來), and others. And our BnB is at Shin-Fa.
Google Map: 陽光綠地水世界露營區 No.305-2, Heping Rd., Liugui Dist., Kaohsiung City 844, Taiwan https://goo.gl/maps/uk7rcTkpDKT2