Kiez Hlzerner See: Renovate and Excavate the Kids
Topic:
12: Art, culture and local history
Work Types:
Environment / Restoration, renovation
Free places for Females:
0
Free places last update:
18 Aug 2019
International age:
18 - 26
Extra fee to be paid in the hosting country:
0.00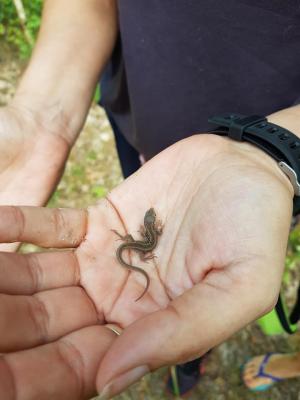 Description: The KiEZ HElzerner See is situated at the shore of the Lake HElzener See in Dubrow in the south of Berlin. The nearest town is KEnigs Wusterhausen. The KiEZ is a recreation centre for children and teenagers. Here you can find more information and pictures of the centre: www.hlzerner-see.de.
Type of Work: International volunteers are invited to improve the grounds of the centre. Tasks are likely to include construction, gardening, maintenance and renovation works. It is planned to create corners relaxation, to paint playground equipment, to maintain the water playground and similar tasks. Other environmental and construction works are possible. Please be aware that you will not work with children
Accommodation: You will live in small bungalows. Up to 4 volunteers will share a room. Bed linen will be provided. The sanitary track with showers, WC and a washing machine is situated next to the bungalows. Close to the sleeping place you will have your own common room, a place to meet and relax in the evening. All meals will be provided in the centre. The catering is well organised, with set meal times for the different groups of children accommodated at the same time. Furthermore, you should know that the centre provides food which is usually intended for children.
Language: eng,
Requirements: -
Approximate Location: There are bicycles and boats which you can use, a hobby room, a disco hall and table tennis hall. There are possibilities to visit places of interest:Nearby: Kindertierpark Frauensee, SpreewaldFurther afield: Capital city Berlin and its famous sights for example, German Parliament (Bundestag), Zoo, Museums and Theatre and Potsdams castle park of Sanssouci and the Film Park Babelsberg