Topic:
10: Environment protection
Work Types:
Environment / Manual
Free places for Females:
0
Free places last update:
11 Jul 2019
International age:
18 - 60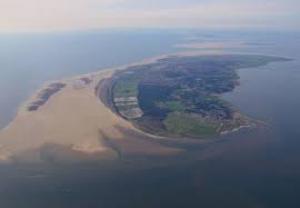 Description: Your host is The Danish Nature Agency http://eng.naturstyrelsen.dk/Nature Agency administer a large part of the world heritage area and the national park, including the wide beaches on the island REmE, which is the goal of your stay.
Type of Work: The job is to collect garbage on the beach and beach meadows. The waste must then be sorted and brought to recycling. Every year a lot of of garbage, including a lot of plastic, comes with the waves and ends up on the beautiful beaches at Rom. The locals and professional organisations already clean the beach, and you will help them, so that the beach can stay beautiful and can be used for all the beach activities. The work will be 4-5 hours a day, all weekdays. You will get the weekend off.
Accommodation: Sleeping facilities:The Work Camp will live in a scout cabin a little bit outside the town. There are two large bedrooms with mattresses on the floor - bring your own sleeping bag, pillow etc. Kitchen bathroom facilities: Kitchen, bathroom and washing machine facilities are in the scout cabin.You will need to do the cooking yourself. You will do groceries together with the other work camp participants in the local grocery store. The house you will be staying in is located in the town of Kongsmark, where there are shopping opportunities.
Language: eng,
Requirements: Please write 1/2 a page about why you want to attend this camp.
Approximate Location: There will be guided tours to the Wadden Sea. In your free time you can spend time at the beach. The island is small and has some beautiful, unique nature. The Wadden sea, the area in which the island is, is on the UNESCO world heritage list. The tidal water, the wind a the waves create a quniqe landsacpe, like no other place. During the summer time a lot of turist visit the island. REmE has a lot to offer turist including activities such as kayaking, windsurfing, kitesurfing, hiking, bird watching. Read about possible activities here:http://issuu.com/nationalpark_vadehavet/docs/2015_npv_kort_friluftsliv