Support to the developement of Diébougou
This project is part of the SCI North South Programmes. Volunteers should be 20 years old, have previous volunteering experience and take part in the Preparation Workshops organised by their sending branch. More details from your sending branch.

Topic:
12: Art, culture and local history
Work Types:
Art / Environment / Restoration, renovation
Free places for Males:
10
Free places for Females:
10
Free places last update:
14 Mar 2019
International age:
20 - 99
Extra fee to be paid in the hosting country:
200.00 Euro
Breakdown:
Accommodation and food: 0.00 Euro
Transportation: 0.00 Euro
Activities: 0.00 Euro
Hosting organisation support: 200 Euro
Purpose of extra costs:
To cover the food costs, the local transportation and the visits to touristic sites.
Required Language:
English
Spoken Language:
English, French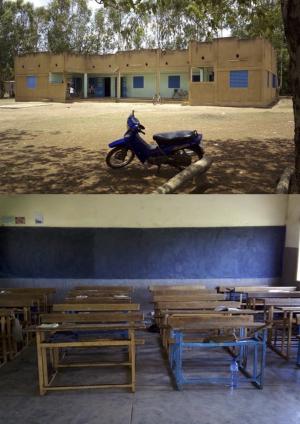 Description: The project is initiated by the association UJFRAD (Union of Fraternal Youth of Diébougou) since 1998. It promotes the intercultural mixing between volunteers and local people in the region of south-west Burkina Faso, in the town of Diébougou. Region rich in history, it offers touristic sites classified in UNESCO. The population wants to mobilize and join forces around several activities with the aim of preserving this touristic and historical space by bringing an environmental dimension to the project: reforestation of the cave and sensitization to the monitoring of the plants. The project will also focus on education in a region where social issues are numerous: renovation of classrooms at the primary school of Diébougou. The volunteers will join a group of 15 local volunteers.
Type of Work: Repair the school rooms so that children can attend classes properly. Encourage villagers to periodically maintain village infrastructure. Participate in reforestation activities around the cave of Diébougou. UJFRAD, which usually offers forum theater activities, will take time with the group to create a skit on a theme that interests them and will ensure the establishment of intercultural exchanges with families of Diébougou.
Study Theme: Environmental awareness and renovation of a school
Accommodation: In the school of Diébougou. Volunteers should bring complete camping equipment (mattress, cushion, sleeping bag, mosquito nets, equipment to picnic for meals)
Requirements: Volunteers should be aware of the very simple condition of life. They should bring all the camping equipment with them.
Approximate Location: Diébougou, Burkina Faso