Camp code:
JP-NIC 11.190725
Topic:
11: Climate and sustainable lifestyle
Free places for Females:
0
Free places last update:
11 Aug 2019
International age:
18 - 99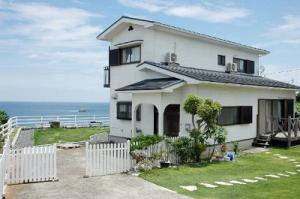 Description: This workcamp has been organized with a group of farmers since 1995. The project has been held mostly in March, but stopped in 2011-17 due to the local circumstances and revived in 2018. Since the workcamp in 2018 was successful, they have decided to do twice in March and this one for 2019. The project started by the links with the President of NICE who had a farm stay here in his student days. The island has rich, beautiful sub tropical nature with corral leaf on the beach without being polluted by the tourism. As the location is isolated and very far from the cities, they can hardly get the paid workers to help their farm work, so vols. help it to protect their industry and life
Type of Work: The volunteers will be spilt into 3 farms (without change in the whole period) and mainly help to harvest the flowers, then do the selection. You don t need much power, but patience to keep the same work for a long time in 08:00-18:00 (sometimes, even longer) with some tea and lunch breaks. There will be pocket money to be used for meals (besides the lunch on the working days) and a part of the travel cost to the island.
Accommodation: Local house with 3 sleeping rooms and one living room. Meals will be cooked by the volunteers themselves besides the lunch on the working days that will be provided by each farm.
Language: jap,
Requirements: Very good Japanese (no problem for the daily and work conversation). Respect to the culture and farm life and high motivation to work hard.
Approximate Location: Okino erabu island. It originally belonged to Ryukyu kingdom of Okinawa islands which deeply effects the culture. It had been once occupied by the USA after the World War II, but returned back to Japan in 1953.