Smaragdfalva– Permaculture and community building
Topic:
10: Environment protection
Work Types:
Agriculture / Environment / Manual
Number of places still available:
0
Free places last update:
06 Jul 2019
International age:
18 - 99
Required Language:
English
Spoken Language:
English, Hungarian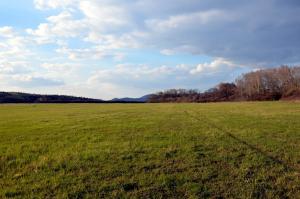 Description: The Smaragdvölgyi Borostyán Associaton's aim to teach other people how to live in community in a peaceful way, whose scene is Smaragdfalva. Smaragdfalva is a small community, self-supporting eco-village, a remote place situated in the north-east of Hungary near Eger city. The camp is on a big bio farm which works with the traditional sense of farming. They use only human power, they are living in a nomad way. The farm community is still growing started in the past few years and now it is also a home for children camps and weekend programs in the summer, even a perfect place for a team-building. It will be the first time when such an international voluntary work camp is organised in the area. However, volunteers from around the globe have been warmly welcomed in the past years and still.
Type of Work: The tasks will consist mostly of physical work (daily 6 hours altogether). The Project Partner and the volunteers will make the everyday agenda about the working hours considering the actual summertime weather conditions. Volunteers can aid permacultural approach in agriculture; traditional way of raising animals. Only few community members live there permanently and there are many things to do around the farm for which they need help. The work is going to be mostly gardening in the bio vegetable garden, basically helping to tidy up the farm: tasks such as reaping, planting, collecting hay, weeding, work in the fields, cut the grass and wood. During the two weeks volunteers also prepare the campsite for the upcoming children camps at Smaragdfalva.
Study Theme: This camp is a great opportunity to discover Hungarian farm life, its flora and fauna and get a real insight to the traditional way of living in harmony with the nature. Landscape management, traditional farming, Hungarian culture and countryside, sustainable agriculture. It requires hard physical work but volunteers can learn the traditional way of country lifestyle, real agricultural activity, and how an eco-farm works.
Accommodation: The participants will be staying at the camp site in straw houses, but there is an opportunity to sleep in yurts or in tents. Please bring sleeping bags! Showers and toilets are provided outside; the farm has a cabin where shower can took during the summer. The campsite has a limited access to electricity, which is enough only for charging your phone and having lights at night. Volunteers will be asked to participate in preparing the everyday meals, to help the project partner who will cook the meals.
Language: English
Requirements: We are looking for those volunteers who are interested in permaculture, organic agriculture, creating community activities and don't mind to get dirty during the work. Please be prepared for the physical work and the living conditions! Bring your enthusiasm and cheerfulness for the summer because hard work is always easier in a good company.
Approximate Location: Eger is one of the richest Hungarian cities in artistical and historical values. For centuries, Eger has been the religious, educational and cultural centre of the North-Hungarian region. The culture of wine – due to the local features – is organically intertwined with the historical past of Eger.The city is famous for its hot-water curative bath.
Notes: This camp is an ideal opportunity to get out of the daily routine and rush, get close to the nature, and practise activities such as landscaping, participating in the harvest picking fruits, gardening. Volunteers will also learn by doing during the different jobs day by day in the work camp such as homesteading skills, building, composting, caring for animals and community building.
Please also bring recipes with you so during these 2 weeks we could taste several national meals. Food will be vegetarian and mostly organic, mostly provided by the host organization but volunteers will help to prepare meal. The camp will be nomad but it makes this experience more exciting!Please bring some instruments or tools from your home country to get to know each other's culture during the two weeks.
Organization Description: Útilapu Hálózat is the Hungarian branch of Service Civil International (SCI), a volunteer organisation dedicated to promoting a culture of peace by organising international voluntary projects. Partner organizations of SCI are present in over 50 European, Asian, North-American and African countries. Útilapu was established by a group of enthusiastic youngsters in 1993 who had participated in SCI camps before. Our vision is a world of peace; social justice and sustainable development, where all people live together with mutual respect and without recourse to any form of violence to solve conflict. Our primary activity is organising summer voluntary camps in Hungary and sending Hungarian volunteers abroad. The participants of our workcamps come from all over the world and work together on a common project. In our workcamps, we put much emphasis on responding to local needs and making sure that our volunteers see the importance of their work. During the joint work and free time, volunteers discover each other's traditions, way of living, problems and ideas, form long-lasting friendships. Living and working together with people of different backgrounds help volunteers to break down barriers and prejudices. However, Útilapu is active throughout the whole year. We organize workshops, cultural events, meetings and we offer a broad list of training courses and seminars accessible for all. Every voluntary project, meeting, exchange or training course has to be in line with the values of volunteering, non-violence, Human Rights, solidarity, respect for the environment, inclusion, empowerment and cooperation.