Restorating and promoting the Risorgive cycle path in Piedmont
Topic:
13: Community life
Options:
Wheelchair Accessible
Work Types:
Environment / Manual / Restoration, renovation
Number of places still available:
3
Free places last update:
13 Jun 2019
International age:
18 - 99
Extra fee to be paid in the hosting country:
0.00
Required Language:
English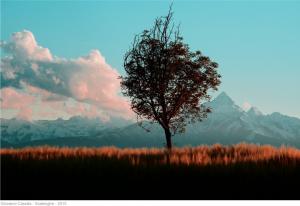 Description: Scalenghe is a town of 3500 inhabitants, 40 km away from Turin. It is crossed by the Risorgive cycle path that is located above the former Airasca-Saluzzo railway. In the next years, this cycle path will become part of the network of European cycle paths, connecting the small town with Europe, and is already part of the Waldensian roads - the route of the exodus to which this religious minority was forced at the end of 1600. This workcamp, organized by the municipality of Scalenghe, aims to improve the conditions of the bike route and to make it an important crossing point of the country. Therefore, the cycle path and the old train station need to be restored and renovated in order to bring back their utility not only to the citizens of the small town, but to everyone using the cycle path
Type of Work: The main goal of the workcamp will be the restoration of the former Train Station and the surrounding area. The tasks will include:
manual works: gardening and cleaning bike path facilities and station buildings.
social activities: during the camp, the town will host different events for children and youngsters and the volunteers would be welcomed to join in order to contribute with an international perspective.
daily jobs: cooking, cleaning, etc The volunteers could help to make the website of Scalenghe more "international", and also would have the opportunity to get in touch with local farmers in order to understand their reality better.
Study Theme: The enhancement of this area is part of a long lasting project that aims to raise awareness among the local community about the possibility to use the cycle path on a daily basis. The volunteers will have the opportunity to learn about Scalenghe's communication strategies aiming to promote its peculiarities and attract international visitors. In addition, they would contribute with their own ideas and experiences in order to internationalize the concept of "Integrated Cycle Way".
Accommodation: The volunteers will sleep in a mixed gender tent camp. Showers and toilets are available in a building, next to the camp. Beds and sleeping bags will be provided. However, the volunteers should bring their own sheets and towels. The volunteers will take turns in cooking and cleaning. No wifi connection in the accommodation.
Requirements: The volunteers are required to bring working shoes, clothes and gloves as well as a mosquito repellent.
Approximate Location: City of Scalenghe (40 km from Turin), Piedmont https://www.comune.scalenghe.to.it/
Notes: The workcamp is not vegan/vegetarian, but the volunteers are kindly asked to communicate their diet requirements and the local partner will try to respect their requests.
Suggestions for your free time:
Turin (Egyptian Museum, Cinema Museum, city parks and more)
Saluzzo (City centre, Manta Castle, Silvio Pellico's house)
Pinerolo (City centre, Museums, Miradolo Castle)
Fenestrelle stronghold
Staffarda Abbey
Pathways along the Po river or in the Alps
Food and Wine tours