Country:
Spain - Catalunya
Topic:
2: Refugees, immigrants and ethnic minorities
Work Types:
Peace / Social / Study, discussion, research
Number of places still available:
0
Free places last update:
24 Jul 2019
International age:
18 - 99
Extra fee to be paid in the hosting country:
30.00 Euro
Breakdown:
Accommodation and food: 0.00 Euro
Transportation: 0.00 Euro
Activities: 0.00 Euro
Hosting organisation support: 30 Euro
Motivation letter:
This camp requires an additional motivation letter to explain in more detail why you would like to attend.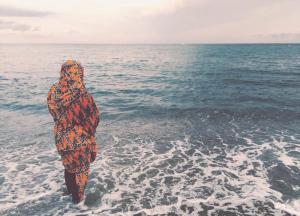 Description: The aim of this project is to create a space where volunteers and activists from mediterranean countries can: -analyse the different national contexts (political, social, economical) to better understand migrations -reflect on the causes of migrations in international level. What is the connection between migracions and human rights violations? -present and meet projects, associations, initiatives that are working on this issue in local, national or international level -exchange good practices and tools -come up with new ways of action
Type of Work: Before the study camp participants will have to prepare small presentations about the situation in their country (historical context, laws, active organizations, social movements, young defenders of Human Rights, media representation). Moreover, volunteers are invited to bring and share knowledge, observations, challenges, good practices and material that can be useful for the group.
Study Theme: 1. Re-thinking migracions from an intersectional perspective: gender, age, class, health
Could we be (re)producing stereotypes and neo-colonial practices? Reflection on power relations, privilege and dichotomies/binaries (Occident-Orient, North-South, rich-poor etc)
Images and discourse: discussing the need of an ethical communication approach
Social transformation: challenges, possible ways to take action, tools
Accommodation: House with three rooms 1,5 km from the office where we will be working. Volunteers will stay in a room with 3 bunk beds and in a room with 2 bunk beds. The house also has 2 shared bathrooms, 3 showers, common kitchen, big space for activities.
Language: English
Requirements: Deadline to apply and send us the motivation letter will be: Sunday, 26th of May. Within 1-2 days we will inform all applicants if they have been selected or not.
For the selection procedure we prioritize applicants from Mediterranean countries, volunteers and/or activists in organizations of human rights, with personal or professional experience in the topic of migrations.
Approximate Location: Barcelona city center
Notes: During the project, participants will have the opportunity to:
meet and collaborate with two activists, defenders of Human Rights in Palestine and in Western Sahara who will be doing a study visit in SCI Catalonia; participate in their conferences, creating synergies, networking. Together they will prepare a workshop, an educational/informative activity.
get in contact with local organizations (philosophy, values and way of working) and SCI Catalonia's projects.
on Thursday 18/07 in an big open event we will present the research of Nora Miralles on "Violations of the Human Rights of young activists", where she brings to light the institutional discriminations that face specific groups in eight mediterranean countries.
Organization Description: SCI Catalunya is the Catalan branch of SCI, one of the 2 SCI branches in Spain. We are based in Barcelona and our working area covers the Catalan countries (including Catalonia, Valencia, the Balearic Islands and Andorra). The other provinces of Spain are covered by SCI Madrid. SCI was founded in 1982 and he organization works on both a global and local level. On the global level, we organize international workcamps in the above mentioned territory Long Term Voluntary Projects (including EVS), trainings and seminars. . On the local level, we work to promote peaceful social transformation of society in order to encourage sustainable human development and a culture of peace, through volunteer groups, involving our community and local networks.