Archeology and local traditions in Castelgrande 2
Topic:
12: Art, culture and local history
Work Types:
Archaeology / Cultural heritage / Restoration, renovation
Number of places still available:
0
Free places last update:
25 Jun 2019
International age:
18 - 99
Required Language:
English
Motivation letter:
This camp requires an additional motivation letter to explain in more detail why you would like to attend.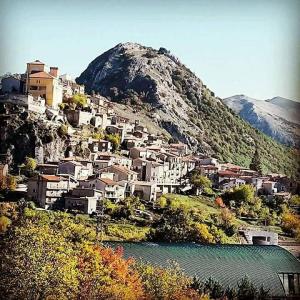 Description: This year the workcamp, organized by the municipality of Castelgrande, is dedicated to the specific topics of archeology, history and local traditions in the region of Basilicata. During almost 20 days this summer, there will be an active archeological research that aims to recognize the importance of historical objects found in the surroundings of the small village of Castelgrande. Therefore, the volunteers will have the opportunity to support the professional experts and archeologists in their research, contribute to the excavation and documentation activities, while learning basic archeological skills and getting to know the local traditions of the community.
Type of Work: The volunteers will join the archeological research in the area of Castelgrande, where the main activities will be:
archaeological excavation activities with recovery and conservation of the field of finds (cleaning the plant area and under the guidance of archaeologists carrying out stratigraphic excavation, following scientific and safety indications on the site);
-archaeological survey activities in the same area, with collection of surface materials;
documentation activities (mainly topographical survey of the evidence and their photographic documentation) and recognition (photographic and topographical documentation of the territories recognized and of the findings collected);
Study Theme: The study part is dedicated to complement the excavation activities and improve the knowledge of the volunteers in the field of archeology. Therefore, several workshops will be proposed to the volunteers, divided according to the different phases of the excavation and recognition process: - conservation of the archeological finds (washing, categorizing and cataloging); documentation of the archeological objects (mainly photographic and graphic); processing of topographic data during the excavation and recognition.
Accommodation: The volunteers will be accommodated in the centre of the village, in a Municipality building, equipped with bathrooms and kitchen.
Requirements: Specific interest in archeology and history would be highly appreciated.
Approximate Location: Castelgrande is situated in the region of Basilicata - 50 km Potenza, 90 km from Salerno and 130 km from Naples.
Notes: For being a small village Castelgrande offers all the modern comforts ( ATM, Wi-fi, shops for all needs, etc). During the free time the volunteers can visit the astronomical observatory, can do trekking, sport climbing, canyoning and other sports in the area. The volunteers will also have the chance to see the only butterfly house in South Italy.