Camp code:
JP-NIC 13.190902
Topic:
13: Community life
Work Types:
Agriculture / Environment
Free places for Females:
0
Free places last update:
15 Jun 2019
International age:
18 - 99
Extra fee to be paid in the hosting country:
0.00
Required Language:
English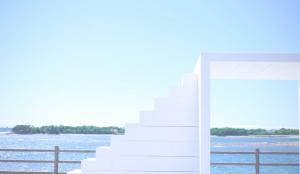 Description: This is the first workcamp held in Sakushima Island, organized with a local non-profit organization named ONE STEP. The organization supports truants through the various kinds of activities for the island, such as restoring traditional walls, conserving the nature and promoting the native food. The population of the island has been decreasing, after peaking at 1,634 in 1947, and it's now approximately 230. The ratio of the aging population (over 65 y.o.) of the island is over 50%. As one of the approaches to the issues of population, modern arts have been created around the island since 1996. As a result, the island now became a popular photo spot as an "Island of Art". ONE STEP, beside the arts, involves more people from all over the world to vitalize the both island and youth.
Type of Work: To maintain the field of sweet potatoes. The potatoes will become Shochu (distilled spirits), which is a new special product of the island. To remove the articles washed ashore in order to keep the beautiful beach clean.
Study Theme: Revitalization of the depopulating and aging community in the island.
Accommodation: Renovated house, used to be a hostel, now it's cafe & bar. Meals cooked by the host, but volunteers are asked to help cooking and cleaning. Sleeping bag is NO need.
Language: English (Japanese is also welcomed!)
Requirements: Interest in the nature, tradition and culture of the island. Positive and cooperative attitude towards the project.
Approximate Location: Sakushima island, Nishio city in Aichi. 25mins by ferry from Isshiki port (8 km).
Notes: None