Camp code:
JP-NIC 13.190914
Topic:
13: Community life
Free places for Females:
0
Free places last update:
22 Aug 2019
International age:
18 - 99
Required Language:
English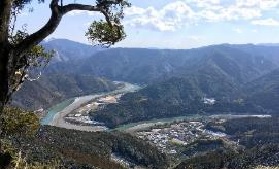 Description: This project is organized for the first time by the local goup (2nd time this year). This village has been welcoming "ohenro (pilgrims)" who visit 88 temples in Shikoku since long time ago. The pilgrims walk through this village before visiting "Kakurin-ji temple"; the 20th temple out of 88 temples of the Shikoku Ohenro Pilgrimage. However, there are problems which should be solved such as aging and depopulation of the community these days, and locals haven't been able to find solutions for those problems. On the other hand, since more and more people from overseas visit for the Shikoku Ohenro Pilgrimage locals are trying to find new ways for "omotenashi (hospitality)". We would like to have more ideas to preserve our village with a long history.
Type of Work: 1. Support harvesting and shipping "Shikimi (Japanese star anise)" at its season
Support harvesting and shipping "Sudachi citrus" at its season
Help making brochures or signs for pilgrims from overseas throughout the village
Study Theme: Finding ways for sustainability of a depopulated village, Pass down the "osettai" culture to the next generation, Helping senior citizens to host foreigners
Accommodation: Homestay at local farmhouses. Meals will be cooked by volunteers. Sleeping bag is not necessary.
Language: English (Japanese is also welcomed!)
Requirements: Positive attitude, a willingness to work hard and communicate with local people!
Approximate Location: Ōi-cho, Anan city, Tokushima pref.
Notes: Other activities: Welcome party by locals, visiting Kakurin-ji temple. Video about Kakurin-ji temple https://youtu.be/V2vX5Ik4ASM