Topic:
12: Art, culture and local history
Work Types:
Art / Cultural heritage
Number of places still available:
4
Free places last update:
25 Jan 2021
International age:
18 - 99
Required Language:
English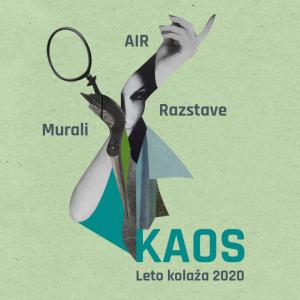 Description: KAOS Collage Art Camp welcomes artists and creative people to participate in collage project in Kranj, Slovenia. Participants will get to know the heritage of the city and make collaborative collages. One will be made in the street gallery and the other in the abandoned house. In the cultural district of the old city of Kranj participants will help to enlighten the city heritage and try to present it innovative way. Carnica Institute organizes KAOS fesitval of collage and manages cultural hub Layer House, where you will work, create, socialize and live in their art residences. Layer House is a centre of art and culture and an artist-in-residency centre. The main objective of the camp is to play with collage techniques and encourage participants to think outside the box.
Type of Work: Work will consist of work organization, preparing the place for exhibition, participating in workshops, collaborating, researching, searching for reusable materials, focusing on the story, street interventions and final exhibitions.
Accommodation: Layer House - Painters's house - today a cultural center with exhibition grounds and artist-in-residency center will host the volunteers. They will be organized in three rooms with 10 beds and common kitchen. The volunteers will prepare food by themselves. Vegan balanced diet is preferred.
Requirements: Highly motivated volunteers with a sense for self‐initiative at work, especially with creative work, and with high interest in visual art, illustration, design and collage.
Notes: If they wish, volunteers can bring their own material to cut.