Killarney National Park Woodland Conservation Project
Topic:
10: Environment protection
Work Types:
Environment / Manual
Number of places still available:
12
Free places last update:
06 Mar 2020
International age:
18 - 99
Required Language:
English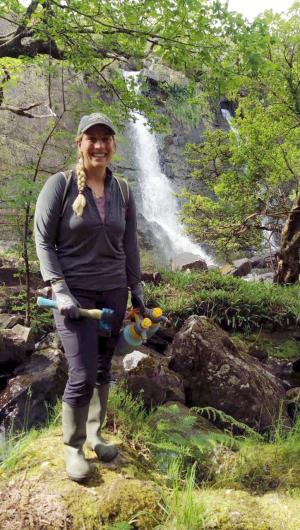 Description: Killarney National Park in Co. Kerry in the south west of Ireland is 10,000 hectares in size and comprises mountains, lakes and woodland. It has an extensive range of trees, plants and wildlife. In the 19th century the rhododendron tree/bush (Rhododendron ponticum) was introduced and this has proved to be a highly invasive and destructive tree and has threatened to colonise large areas of the park. The rhododendron is threatening the bio diversity of the park and many native species of trees, shrubs, mosses are under threat.
Type of Work: Volunteers will work on rhododendron control in remote areas of the park. This can involve stem treating mature plants with small tools, the picking of seedlings and cutting of saplings. National Park uses sharp tools (hatchets, loppers and secateurs) and a herbicide (glyphosphate based diluted solution) as part of their strategy to control the rhododendron plants. The volunteers will be required to use these methods. Full training on the safe use of these methods and safety equipment will be provided by National Park.
Accommodation: In a self-serviced hostel in the national park, dormitory style. Please bring your sleeping bag and a pillowcase.There are kitchen facilities in the hostel, basic food ingredients will be provided and the volunteers will share in the domestic duties of cooking and cleaning on a rota basis.
Requirements: Volunteers need to be prepared to work outside and must be able to walk uphill through tough terrain.
Approximate Location: 5km from Killarney, Co. Kerry in the southwest of Ireland.
Notes: The midge fly is widespread in the park as well as ticks so volunteers must be prepared to use a strong insect repellent and wear a protective net when working.
No WiFi coverage in the park, but it is avaliable in a local pub 15 mins from the hostel.
Please note that half of the places on this project are reserved for volunteers from Ireland.