Emmaüs' community life - 1
Topic:
5: Poverty and social injustice
Work Types:
Manual / Social
Free places for Females:
4
Free places last update:
12 Mar 2020
International age:
20 - 99
Required Language:
English
Motivation letter:
This camp requires an additional motivation letter to explain in more detail why you would like to attend.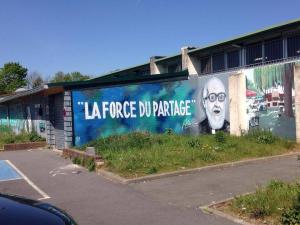 Description: The Emmaüs movement is a group of associations present in 39 countries. The first community Emmaüs, initially Christian, was founded in 1954 in France by the abbot Pierre. The various current Emmaüs groups in France and abroad are devoid of religious ties and aim to combat poverty and exclusion. The Emmaüs Community of Wambrechies is one of the biggest in France.
Type of Work: The project will be an opportunity for an exchange between the "companions" of the community and the group of international volunteers. The community receives donations of all sorts and then sells them in their big shops for very little money. The volunteers will receive and classify the different donations. There are many other tasks in the community life such as wood cutting, house painting, cleaning or putting into order the warehouse. The international volunteers will work with the local volunteers and the companions.
Study Theme: During this project you will became a full member of the community. The community welcomes people with no home or legal papers, migrants and refugees, in exchange of them working for the community. So the volunteers will join a very multicultural group coming from all kind of social background.
Accommodation: Studio apartment with 2-3 people in each, each studio has a bathroom with toilets. The accommodation is simple. The food is provided by the community during the whole project.
Language: English will be spoken during the camp but French is more than welcome.
Requirements: Bring both warm and sunny clothes. Be prepare for the life in an intercultural community ! Be prepare for hard work as you will have to carry heavy loads every day!
Approximate Location: In Wambrechies, very close to Lille in the North of France.
Organization Description: La branche française du mouvement, créée en 1936 et actuellement à Lille.