Country:
Russian Federation
Topic:
7: Children and youth
Work Types:
Teaching / Work with children
Number of places still available:
4
Free places last update:
25 Mar 2020
International age:
21 - 99
Required Language:
English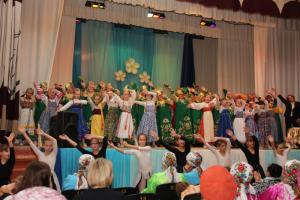 Description: The camp will be directed to work with children in the summer camp of the city of Mozgha, Udmurt Region. The main topics are formation of interest in national harmony among the youth of the city of Mozhga, a sense of internationalism, ethics of interethnic communication: sympathy for the languages of different peoples, friendliness and respect for peers and adults of different nationalities, understanding and acceptance of ethnic identity, customs and traditions of different peoples, their functional significance; manifestation of an interested attitude to life.
Type of Work: The volunteers will:
• Participate in entertainment and educational international and national events;
• Organize mobile folk games for children and participate in some of games;
• Also organize games for familiarity and unity, master classes, and promotions will be held.
Accommodation: The volunteers will be accommodated in school – on the territory of the cultural institution, which is located on the territory of city of Mozhga (4 people per room). The infrastructure at the school is good, warm showers, toilets, washing machine are included. Good internet connection is available.
Food: will be served 3 times a day in the cafeteria. You are welcome to bring traditional recipes and goodies from your home country. It is possible to organize meals for vegetarians.
Approximate Location: Mozgha, republic of Udmurtia.
Notes: LEISURE TIME
There are a lot of opportunities for free time: museums, events, nightclubs, outdoor activities. Some guided museum visits will be provided. Mozhga is situated near with a big city Kazan, where you can walk around the center and visit interesting events. Moreover, after or before the camp volunteers can visit the capital - Moscow city, visit a lot of historical or modern museums, summer festivals and architectural squares.