Realization of an Interpretive Trail and Organisation of Cultural Meetings
Topic:
11: Climate and sustainable lifestyle
Work Types:
Environment / Cultural heritage / Restoration, renovation
Number of places still available:
14
Free places last update:
04 Mar 2020
International age:
18 - 99
Required Language:
English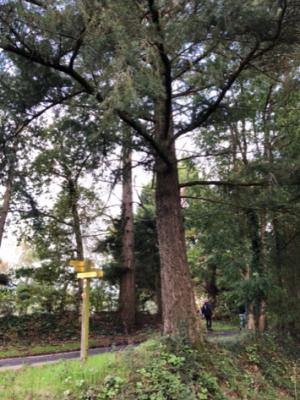 Description: A group of local volunteers set up a project and are asking for international volunteers to join them. They are planning to renovate/create an interpretive trail in order to raise awareness about the nature and the environment in their region. They also want to organise cultural meetings such as a shared meal for the local community. These volunteers are young and want to do something for their region so come and join them!
Type of Work: The volunteers will be part of interpretive trail's creation and renovation. This part mostly consists of manual, outside work. The local volunteers wants to organise cultural meetings as well so international volunteers will be asked to be part of this either in cooking, setting the table, imagining activities (show, performance,etc) to perform during the meeting and so on. This meetings are meant to be a cultural exchange time so the volunteer can bring cultural objects and/or food from their home country or prepare a performance.
Study Theme: The interpretive trail is meant to be an educative path about sustainability. It will raise people's awareness about the nature that surrounds them and how to protect it. Locals, tourists, young or older people will enjoy this trail in the future. Otherwise, during the cultural meeting, people will exchange and share knowledge about sustainability and ideas about how to make things better or just share a good time.
Accommodation: Volunteers will camp outside. Therefore, they need to bring with them a tent, a sleeping bag, a pillow, a flashlight, etc. Showers and toilets will be available during the whole project
Language: English will be spoken during the camp
Requirements: Be ready to work and sleep outside, enjoy the experience within a large group of young local and international motivated volunteers.
Approximate Location: Saint Malo-de-Phily, in Britany, Northwestern France
Organization Description: La branche française du mouvement, créée en 1936 et actuellement à Lille.