Teaching and Cultural International Workcamp
This project is part of the SCI North South Programmes. Volunteers should be 20 years old, have previous volunteering experience and take part in the Preparation Workshops organised by their sending branch. More details from your sending branch.

Topic:
7: Children and youth
Work Types:
Teaching / Festival
Number of places still available:
10
Free places last update:
29 May 2020
International age:
18 - 99
Extra fee to be paid in the hosting country:
250.00 Euro
Breakdown:
Accommodation and food: 200.00 Euro
Transportation: 25.00 Euro
Activities: 25.00 Euro
Hosting organisation support: 0 Euro
Required Language:
English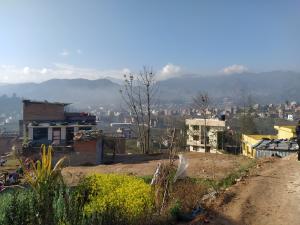 Description: : This is the first work camp As our country is backward in education we have planed to work in the Shree Balouddhar Sec. School , which is one of the poor school, where 200 students study with eighteen teachers .
Type of Work: Generally volunteers will be teaching and maintenance the school .
Study Theme: Attending to the local festival and culture, tradition and life style. Visit Nepal 2020
Accommodation: Basic accommodation at the school. Sleeping bag necessary
Language: Nepali ,Newari
Approximate Location: Panauti 36km far from Kathmandu airport