Global Village in Rinan Community
This project is part of the SCI North South Programmes. Volunteers should be 20 years old, have previous volunteering experience and take part in the Preparation Workshops organised by their sending branch. More details from your sending branch.

Camp code:
TW-VYA 12.2010
Country:
Taiwan, Republic of China
Topic:
12: Art, culture and local history
Work Types:
Environment / Cultural heritage / Work with children
Free places for Females:
4
Free places last update:
28 Feb 2020
International age:
18 - 99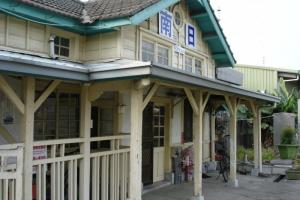 Description: Rinan Community of Dajia District which is located in the northernmost part of Taichung city. Before development of industrial zones, most of residents was developing agriculture production. They planted rice and taro, fed ducks and chickens etc. After the development of industrial zone, factories hire a lot of foreign workers to produce labor work. But at the same time, the population of the prime outflowed seriously, and many elderly and children still in the community. Our community become lacking vitality and creativity. Also, our community is in the rural areas, few foreigners can enter the community and interact with the residents. We hope that the joining of volunteers will make the community more vital and enable young people in the community to expand their international outlook.
Type of Work: 1)our community hold health activities once a week. We expect the volunteers to take part, design interesting activities, so that the elder can experience different cultures, have fun, and learn new things from different perspectives. 2)our community live a lot of elders, some of them need help to clean their house. Also, we will go Tieh-Chen mountain to see the view, at the same time we will clean the mountain area. 3)Observing our community and design a symbolic logo for our community. And use your imagination and ability to paint to draw a well. 4)we will have a time let volunteers to show their culture tradition with each other. To let the activities smoothly, volunteers can prepare some activities to let us know more about your cultures.
Accommodation: 1) All the volunteers will stay in the community center together. Volunteers need to bring toiletries by themselves. 2) Most of food will be provided by community, and some time we will combine activities (for example: visit night market) with meal, at that time we will provide pocket money to volunteers.
Approximate Location: Rinan Community Activity Center (Adress:437 No.3 lane, You 2nd -Qing 3rd, Dajia district, Taichung city)
Google Map: Rinan Community Activity Center https://www.google.com.tw/maps/place/%E6%97%A5%E5%8D%97%E7%A4%BE%E5%8D%80%E6%B4%BB%E5%8B%95%E4%B8%AD%E5%BF%83/@24.4050059,120.6431832,16z/data=!4m8!1m2!2m1!1z5pel5Y2X56S-5Y2A!3m4!1s0x34690eea12494cfb:0x54f59bd99d766db2!8m2!3d24.4050059!4d120.6475606?hl=zh-TW