Remembrance and active learning (Ravensbrück near Berlin)
Topic:
1: Antiracism, antifascism, remembrance
Work Types:
Study, discussion, research
Number of places still available:
10
Free places last update:
16 Apr 2020
International age:
18 - 99
Required Language:
English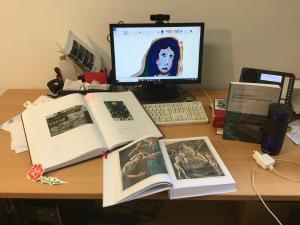 Description: The former women concentration camp of Ravensbrueck was established in 1939 near the small city of Fuerstenberg/Havel. Until the liberation in April 1945, more than 120.000 women and children, 20.000 men and 1.000 young minor women of the so called "Uckermark Youth Protective Custody Camp" were incarcerated there. The prisoners came from more than 30 nations. They had to do forced labour in different sectors, e.g. for SS-factories or the company of Siemens. Their daily life was characterised by hunger, mistreatments and bad hygienic conditions. Tens of thousands of prisoners were killed. Today, Ravensbrueck Memorial Museum keeps traces and records, enhances remembrance and research, and creates a place of active learning and get-togethers. Every year international workcamps are organized.
Type of Work: Outdoor work on the Memorial ground; assistance work for the Museology Department of the Memorial, maybe some renovation work in the youth hostel.
Study Theme: Prisoners and female SS-guards, commemoration and remembrance at Ravensbrueck Memorial.
Accommodation: In the international youth hostel of Ravensbrueck on the Memorial site; full catering included.
Language: English
Approximate Location: Berlin, the capital of Germany is a 1 hour train ride away and offers a lot of free time activities as well as sightseeing points for everyone. Ravensbrueck itself is idyllically situated amidst many lakes and next to a National Park.
Notes: Excursions to the lakes in the surrounding area, to Berlin or the Baltic Sea are possible. Further information here Ravensbrück.
Organization Description: This workcamp is organized by the German branch of Service Civil International (SCI). SCI Germany was founded in 1946 and is approved as a non-profit organisation. We are one of the oldest peace and volunteer organisations. SCI Germany aims to promote peace, non-violence, international solidarity, social justice, sustainable development and cross-cultural exchange through international voluntary work. We cooperate with a network of branches and partners in more than 90 countries. Every year, SCI Germany organizes about 50 international workcamps in Germany.