Summercamp for disadvantaged children at the Sloterplas
Topic:
7: Children and youth
Work Types:
Work with children
Number of places still available:
3
Free places last update:
08 Jul 2020
International age:
18 - 99
Required Language:
English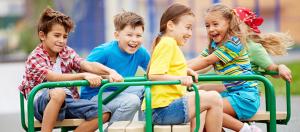 Description: In Amsterdam live thousands of people without a residence permit. They usually work in restaurants, cleaning jobs or in factories. During the COVID-19 period a lot of them lost their jobs and didn't have any income. Many are depending on food donations right now.
Type of Work: Organising activities for children. We will split them in a group of children from 5 – 8 and 9 – 12 years old.
Study Theme: The position of children of illegal migrant workers
Accommodation: We will stay at a scouting house. You have to bring your own sleeping mat and sleeping bag. There are simple washing and kitchen facilities.
Language: English, Dutch, Portuguese
Requirements: Experience in working with children. Motivation. Creativity and flexibility.
Applicants will be asked to have skype or zoom meeting with the contact person of VA to check experience and motivation.
Approximate Location: Sloterplas (near Amsterdam)
Notes: 'Giving Back' is an initiative that supports a large group of Brazilian migrants in Amsterdam. These families are often living in the Netherlands for many years and are raising their children. The children go to school (any child has the right to go to school) but are also not legally registered in the Netherlands. They are not allowed to participate in summer activities that are being organised for other children in the city and cannot go abroad. We want to organise a week for them that will be unforgettable. With games, sports, a visit to a children's museum and theatre. And of course we will cook food together and have a big Brazilian party at the end.