Topic:
7: Children and youth
Work Types:
Work with children
Free places for Females:
2
Free places last update:
07 Apr 2021
International age:
19 - 38
Extra fee to be paid in the hosting country:
30.00 Euro
Breakdown:
Accommodation and food: 0.00 Euro
Transportation: 0.00 Euro
Activities: 0.00 Euro
Hosting organisation support: 30 Euro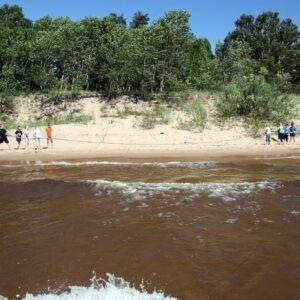 Description: Language School B-Lingua runs children s activity camps this summer with the aim to give children possibility of active and meaningful summer vacations and some practice of English. Camps take place in Remniku Holiday Centre located 190 km from Tallinn in Ida-Viru County, North-East of Estonia, on the northern shore of Lake Peipus. The wonderful nature, pine forest, proximity to the lake (about 100m) and good facilities i all this makes Remniku the ideal place for leisure. Such location helps to bring children from cities closer to unspoiled nature. The main purpose of all camps is to discover different countries and cultures and practice English. In the last shift, called EN-JOY CAMP it will be done through artistic expression which could be dancing or singing, national style party, music or art of any kind, performing arts and crafts - anything volunteers are good at. The idea is to have intercultural diversity to be presented to kids. We want to give children opportunity to discover culture differences, improve their English language, have fun and enjoy the time with volunteers. For this camp invites international volunteers to join it as animators and providers of English language practice. Children are mainly Russian-speaking from minority community of Estonia. About 40 children aged 8-13 are expected in every shift.
Type of Work: Each day of the camp will have a program completed by local coordinators and volunteers will be helping to realize it. The main activities will be intercultural. It will be done through art, crafts, games, acting and dancing, sport and language speaking clubs. Volunteers would lead workshops during 6 days of the camp, which may culminate with small performance on the last day of the project. You do not have to be professional, the most important that it is enjoyable and fun After placement volunteers will be contacted by organizers to get involved and guided in the preparation of the program before arrival to Estonia.
Accommodation: In the same building as kids but in separate room. Volunteers will eat together with children and staff in the canteen. Showers, dry toilets and Wi-Fi are available.
Language: eng,eng
Requirements: Special requirementsYou have to love kids and be really motivated to work with them. The work demands 24-hours commitment and it can be pretty hard sometimes. Weekend is not free Experience in work with children is an advantage. We expect active volunteers with the good knowledge of history and culture of their country and ability to present it. Moreover, volunteer should be strong enough in some art to be able to lead a workshop for kids. All exciting ideas of activities for kids, games, etc. are welcome. English and Russian are the camp languages.Participation feeWe ask participants to contribute 30 Euro towards the costs of general administration. This fee has to be paid by bank transfer before the beginning of the camp. If you cannot do bank transfer please contact your organization.
Approximate Location: LocationRemniku is a tiny village in the picturesque on the northern shore of Lake Peipus 190 km from Tallinn. Surrounded by pine forest, near to the Peipus Lake, it is the ideal place for summer vacations. The nearest town is Johvi (ca 40km), the capital of Ida-Viru County.TerminalAirport, harbour, bus station in Tallinn, specially arranged car to Remniku. Leisure timeHiking, swimming, sunbathing, sports, games.