Summer School in Trzcianka, near Piła (ecological education and work with kids)
Topic:
7: Children and youth
Special Topics:
Climate for Peace Programme
Work Types:
Work with children / Manual / Social
Free places for Females:
0
Free places last update:
Jul 08, 2022
International age:
18 - 99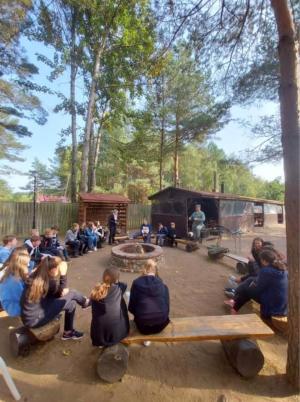 Description: Trzcianka is a small town located in The Pomeranian Lakeland, in the north-western Poland. It's surrounded by beautiful wild forests, lakes and rivers. Trzanka's history dates back to the medieval times. The workcamp will be organized in cooperation with the Primary School no 1 in Trzcianka, with which SCI Poland has cooperated for 5 years. Many local kids have no chance to spend holidays outside their place of living because of their material situation. They don't have much opportunity to travel so we want to let the world come to them. Our aim is to build children's self-esteem and confidence, encourage them to speak English, teach tolerance and openness towards diversity, develop creativity and love for the natural environment. We invite volunteers full of ideas and enthusiasm.
Type of Work: Volunteers will support organizing activities (artistic, sport, educational, craft) for children aged 6 to 13 who stay in their hometown for holidays, and will also assist during the trips to the nearby lakes and forests, and to the city of Poznan. Volunteers will be working 6 hours a day from Monday to Friday. Among the kids there will be also Ukrainian children who moved in with their families to Trzcianka this year, fleeing the war in Ukraine. We are looking for volunteers willing to communicate with children beyond language barriers, relying also on their creativity and non-verbal communication skills. Artistic skills and your own ideas for activities with kids are greatly welcome!
Study Theme: The workcamp is also part of a project Together for Climate and Peace. As part of the project 6 hours of workshops on the topic of climate justice will be organized for volunteers.
Accommodation: In school classrooms, sleeping on mattresses (volunteers should have their own sleeping bags).
Language: English
Requirements: All accepted volunteers are required to submit a criminal record check BEFORE the arrival. A valid vaccination certificate is mandatory for participation in this workcamp. Vegetarian food is available.
Approximate Location: Trzcianka, near Piła (90 km from Poznań)
Notes: We ask all participants to check with their health insurance provider how to proceed in case of illness or accident. Please remember that the insurance from SCI is not valid during your trip to and from the workcamp and is valid only during the camp period! Volunteers from EU must bring their European Health Insurance Card.
---
Camp Photographs