Renovating And Events For Local Community
Topic:
13: Community life
Work Types:
Festival / Cultural heritage / Restoration, renovation
Number of places still available:
1
Free places last update:
Aug 05, 2022
International age:
18 - 99
Required Language:
English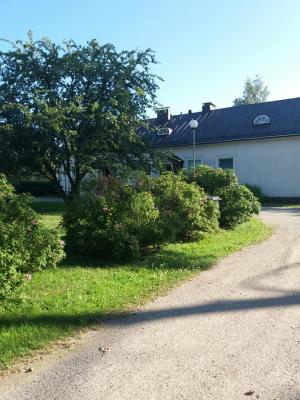 Description: Attending a camp in the Keitele community will take volunteers on a journey to Finnish history and authentic community living, providing opportunities to see Finnish small-town living and beautiful nature. The Keitele municipality is known for its long and traditional wood industry
Type of Work: Volunteers will participate in the renovation and painting of shared, local buildings like sauna by a lake that is used by local people especially during the winter time for taking a dip in the icy water. Part of the volunteer work is also helping organize local community events like marketplace events where local entrepreneurs can sell their products.
The work will be physical and done outside, so volunteers should be prepared with suitable clothes for working outside (raincoats and boots). The camp is not suitable for people with disabilities or families with kids due to the physical nature of the work.
Study Theme: Getting to know the local nature and culture
Accommodation: Volunteers will be housed in a local community building which is an old, traditional wooden house situated close to a lake. Volunteers need to bring their own sleeping bags. If volunteers wish, they can also spend the nights in a tent in the garden of the building. Toilets, shower, and kitchen will be available at the accommodation. Volunteers will cook for themselves, but the ingredients are provided by the camp organizer. There is a possibility to go swimming, rowing, or hiking or even try disc golf in the nearby areas.
Approximate Location: Keitele in Northern Savonia in Eastern Finland
Notes: Covid-19: Due to the possible changes in the coronavirus situation, we will confirm the camp 4 weeks before the starting date. Please don't book your travel tickets before the camp is confirmed.
Additional Fee of 50 EUR: If you reside in a country where there is an SCI branch and you apply through the SCI branch the fee will be included in the fee you pay to your sending branch. If you apply through a partner organization you will pay the fee directly to the hosting SCI branch through different payment platforms. When accepted on the project, the SCI branch will give you more details of the various payment options. Check here which is an SCI branch or SCI partner: https://sci.ngo/about-us/our-movement/where-we-are/
---
Camp Photographs