Holidays for Kids (Moers near Duisburg)
Topic:
7: Children and youth
Work Types:
Work with children / Social / Sport
Number of places still available:
0
Free places last update:
Apr 17, 2023
International age:
18 - 99
Required Language:
English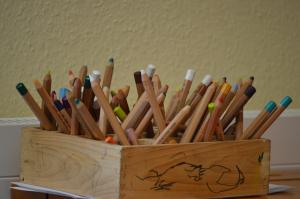 Description: Assist in planning creative daily programs for children in holiday care and experience adventurous summer holidays with them. For more than 30 years the SCI:Moers has been active in many areas to support the youth in Moers. This summer SCI:Moers will offer a holiday childcare program designed for children aged 6-10, who are not going on vacation during their summer holidays. For several days, children come together in groups of up to 20 children and can enjoy an attractive range of games, sports and leisure activities. Trips, sightseeing tours, art projects, visits to the swimming pool, and much more will be part of the whole program from Monday until Friday from 9 am to 4 pm.
Type of Work: Organising leisure activities for children and supporting the staff responsible for the groups.
Study Theme: Getting to know the youth work. Free time: Sights of the city are the castle of Moers with a big park, the historical old town, an old watermill belonging to SCI:Moers and a zoo.
Accommodation: In the facilities of the SCI:Moers, camp beds available, please bring a sleeping bag and a pillow. Shower, toilet, large kitchen and common room are available.
Language: The children in the holiday activities mainly speak German, but knowledge of German is not required. So you can test and improve your German skills. But it is also fun to practice non-verbal communication with them. During the workcamp in the group, you can agree whether you want to practice your German among each other or speak English.
Requirements: Motivation to work with children for long hours, realizing own ideas for games and leisure activities with them. The children speak primarily in German hardly in English. The communication between you will be mostly none verbally in the first days. You will be surprised how well it works.
Approximate Location: Moers near Duisburg.
Notes: INCOMING FEE for volunteers applying via partner organisations and contacts of SCI: https://sci-d.de/incomingfee Covid-19: We do not expect general restrictions for participation in workcamps during summer. Anyway, we organise our workcamps according to the local regulations at the time of the workcamp, and in agreement with the project partners. We will inform you about this timely in the Infosheet and by email.
Organization Description: This workcamp is organized by the German branch of Service Civil International (SCI). SCI Germany was founded in 1946 and is approved as a non-profit organisation. We are one of the oldest peace and volunteer organisations. SCI Germany aims to promote peace, non-violence, international solidarity, social justice, sustainable development and cross-cultural exchange through international voluntary work. We cooperate with a network of branches and partners in more than 90 countries. Every year, SCI Germany organizes about 50 international workcamps in Germany.

---
Camp Photographs