"Coastal Cleanup in Fishing Village"
This project is part of the SCI North South Programmes. Volunteers should be 20 years old, have previous volunteering experience and take part in the Preparation Workshops organised by their sending branch. More details from your sending branch.

Topic:
10: Environment protection
Special Topics:
Climate for Peace Programme:
Work Types:
Environment / Manual / Social
Free places for Females:
4
Free places last update:
26 Feb 2019
International age:
18 - 99
Extra fee to be paid in the hosting country:
150.00 Euro
Breakdown:
Accommodation and food: 0.00 Euro
Transportation: 0.00 Euro
Activities: 0.00 Euro
Hosting organisation support: 150 Euro
Purpose of extra costs:
The participation fee (Euro 150) payable upon arrival. This will cover food, local transport, accommodation, administration cost and material for the camps.
Required Language:
English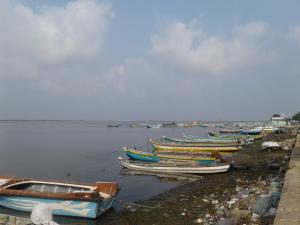 Description: Coastal Clean-Up week, the SCI Sri Lanka with the support of the 'Youth Movement For Social Justice', 'Nallur Municipal Council' mobilizing the local community for beach cleaning campaign in 'Gurunagar Fishing village' where is a coastal village in Nallur, Jaffna this summer. Beach pollution concerns all of us and is a problem we all should contribute to and we all could solve it together. That's why SCI Sri Lanka wants to bring all the local communities, entities together to raise awareness about the effects of the marine litter and call everyone to join us to protect our globe from pollution by not only cleaning-up but prevention of waste.
Type of Work: The volunteers of SCI and other local participants will be doing a beach cleanup drive at 'Gurunagar Fishing village' and the trash collected will be separated as recyclable materials, non-recyclable and handed over to the local Municipal Council for proper disposal. Volunteers will be performing a 'street play' in two languages use by local community on the effects of plastic pollution, coal and marine debris affecting the marine life.
By conducting this activity we are hoping to achieve two main goals; 1) A Clean Beach 2) Changing human behavior and creating a 'beach ethic' so that beach cleanups eventually become unnecessary.
Study Theme: Beach Ethics /Intercultural understanding.
Volunteers will have the opportunity to learn about the local culture, food also likely have to use the local language and share own language to get around with local people, plan and participate in the street play. Above all In the month of April Sri Lankan Sinhalese & Hindus celebrate the New Year also known as the sun festival which comes with a long history and the festival is the best season to experience Sri Lanka's core traditions and rituals, enjoy fun activities, games and taste traditional sweets
Accommodation: Participants will stay in a House with basic living condition and shared sleeping spaces are separated for males and females. Volunteers will sleep together on the floor mats. Water and bathing facilities are satisfactory, clothes should be hand-washed. No internet access in the house.
Language: Sinhala, Tamil and English will be spoken among the local volunteers and the community. More or less everyone speaks English.
Requirements: We Expect the volunteers interested in environmental issues, especially beach cleanup, to work with the team they will be assign.
Approximate Location: The work camp will happen in a coastal village located in the Jaffna, Northen part of Sri Lanka.
Notes: Volunteers are requested to bear their own health and travel insurance. Please keep it in your mind that all personal expenses and free day expenses are excluded. It is necessary to bring sun protection, light clothing, a hat, as well as Mosquito Repellent. Toiletries, pullovers, Torch, Umbrella will be needed and music instruments, any games to play with children and other volunteers.